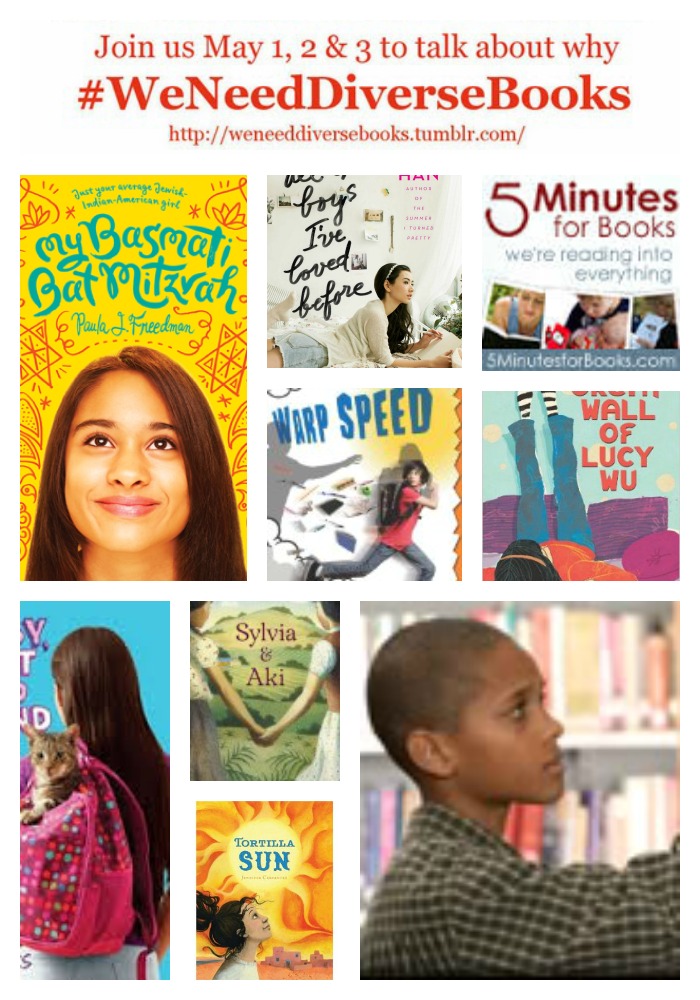 Spend any time in the kidlit community, and the topic of diversity is sure to come up. There's a big focus going on these first few days of May. I hope you'll check it out. I decided to come up with a Friday's Five to share books that feature 5 different groups that are underrepresented in children's literature. These are all racial or cultural designations, which don't even take into account families that look different from the standard nuclear family, kids who are differently-abled, struggling with depression or their weight or anything else that might cause them to feel like they don't see themselves in the media they take in, be that books, magazines, movies or TV shows.
This is by no means a comprehensive list, but books that I've read and enjoyed which came to mind when I gave it some thought.
BiRacial
Not taking into consideration the children who look one way but self-identify another, causes me to think back to the days when anyone who was only 1/8 African American was denied the rights of a white citizen. When I was googling, I ran across this 2010 article from TIME magazine asking "Who's White? Who's Black? Who knows?. Chew on this:
Never mind what you've heard. Halle Berry was not the first black woman to win an Academy Award for Best Actress. She was actually the 74th white one. And never mind all this talk about America electing its first black President; Barack Obama is actually the 44th white man to hold the job.
Asian
This is a growing population in the U.S., and certainly here in Houston (actually all of the groups I mention here happen to be visible in our communities and lives, from the time I was growing up years ago until now). These books all prominently feature Asian characters, and I LOVE all of them:
Hispanic
This is a growing population that is starkly absent. A recent figure I saw said that less than 2% of books reflect this population.
Indian
Muslim