I'm still writing my way through many of the fabulous Cybils Middle Grade Fiction nominees that I read as a panelist. I've grouped these three together, because of the characters that are featured in these books, which naturally help kids build empathy or understanding about those who are different.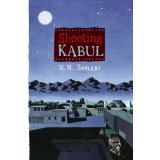 I still remember my experience of reading The Kite Runner. It's a strong story, to say the least, but the part of that incredible novel that has stuck with me is getting a peek inside the life of an immigrant fleeing his dangerous and unstable country for the dream of starting over in the U.S.
Shooting Kabul brings that same topic to life in a middle grade fiction novel. Not only do we see what it takes for 11-year-old Fadi to integrate into middle school, but we also experience the scorn that his PhD degreed father Habib faces while driving a taxicab.
This novel is deep and serious, but it's also the story of a regular boy, Fadi, who wants to use his interest in photography to win a contest so that he can help find his sister, who was accidentally left behind in Afghanistan. This book is a great story about overcoming obstacles and fitting in. There's no objectionable content, but I would recommend it for older middle-grade readers (5th or 6th grade and up), because of it's mature subject matter.
I recently reviewed two other nominees that deal with different cultures or immigrants at my personal blog. Click on through to read my mini-reviews of Seaglass Summer and Boys Without Names.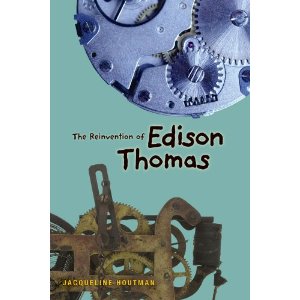 The Reinvention of Edison Thomas by Jaqueline Houtman does not hit the reader over the head with tolerance or empathy or awareness. In fact, though it's clear to those familiar with the autism spectrum that Eddy is somewhere on it, it's never specifically mentioned. We just know that his social skills are a little lacking and there are certain things that he can't tolerate: the smell of fish sticks or tuna fish in the lunchroom, being late, noise.
In spite of that, several people, from fellow science-fair contender to a blue-haired girl, to a rocker wannabe end of befriending Eddy and making his last-minute science fair project all that he hopes it will be. I loved the look at friendship, being an outsider, dealing with bullying, and doing the right thing through the eyes of this very quirky but quite lovable protagonist.
This book should have wide appeal, because it's funny and has heart, but if they are interested in science, or if they truly feel like an outcast, they will connect with Edison Thomas on an entirely different level.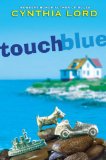 Author Cynthia Lord tackled autism in her Newbery Honor book Rules. Her latest release gives us an inside look at the life of a child who is in the foster care system. Touch Blue takes place on a small island in Maine. It feels magical or historical because it's so quaint and even antiquated. The islanders are insulated, and so remote that the kids who live on the island don't travel off the island for school. When a family moves away, the state considers closing the school there, unless the numbers increase. The solution is that several island families take in a foster child.
It is especially important to Tess Brooks, age 11, that the school stay open. Not only does she not want to leave the island, but as the teacher, her mother would lose her job if the school closed. She tries extra-hard to be understanding of 13-year-old Aaron and to give him some space when he comes to live with them, but in the end her curiosity leads to some well-intentioned but fairly disastrous meddling.
This short book packs a big punch and has a wider target audience than the other two. An 8-year-old who reads well could enjoy this book, all the way up to a more worldly-wise 12-year-old. The lessons of fitting in, family, and loss are completely age appropriate and approached with humor, warmth, and care.
Check out our current giveaways. Subscribe to our feed. Follow us @5M4B on Twitter.
Discovering the world and corners of her own culture that she's never experienced is one of Jennifer Donovan's favorite things about reading. When she's not reading or trying to contribute to society by raising up her children, she blogs at Snapshot.