Staff Reviewers:
5 Minutes for Books Managing Editor Jennifer grew up reading. She took books with her to sporting events, in the car, and when she went out to eat with her parents. In college she read and wrote her way to earning a degree in English.A few years ago, she realized that she had strayed from her love of books. Her hobby welcomed her back with open arms. Recently she's explored different types of non-fiction and especially enjoys memoir, along with a steady steam of fiction.Jennifer has recently moved back home to Texas with her husband, thirteen-year-old daughter (who takes books with her to sporting events, in the car, and out to eat), and eight-year-old son (who learned to read apparently by absorption as a preschooler).
She is a contributing editor at 5 Minutes for Mom, coordinating the 5 Minutes for Books column and occasionally covering other events. She has been blogging at Snapshot for a long time.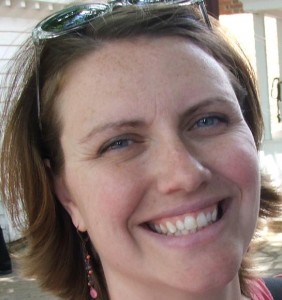 Dawnis that kid you saw sitting by herself under a tree with a book at summer camp. Yes, there were thick glasses involved, but thankfully no braces. Now, a few decades later, the glasses have been kicked to the curb by contacts, and the relative loner status has been replaced by Wife to one very cute hubby and Mother to the three kids running amok. The book in her hands, though, is still a constant theme.She is a former preschool teacher, currently trying to master this whole stay-at-home-mom thing in the Maryland suburbs, and she counts among her hobbies (beyond reading, of course!): blogging, consuming chocolate, making lists, vacuuming, and changing diapers. Her reading tastes run the gamut, from best seller fiction to memoirs to parenting resources, with a ton of picture books thrown in for good measure.
Dawn blathers on about her wacky life, things that make her laugh, and other general nonsense at my thoughts exactly.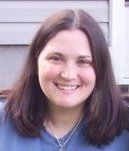 Nancy moved her husband and 2 boys, ages 11 and 8, from overcrowded New Jersey to the foothills of the Rocky Mountains in 2009 and considers it one of the best decisions of her life. She grew up surrounded by books, maxing out her library's summer reading program within the first few weeks and challenging the librarians to find her new books to read. As a teen she read Judy Blume books until the covers fell off and went through a brief Danielle Steel period before discovering there are so many books and so little time. She is a baseball/soccer/football/swim/sport-of-the-month mom, works full-time testing software, is on the PTO board at her son's school and is on the committee of his Cub Scout pack. She considers herself proof that you can work outside the home, be active in your kids' schooling and activities and still make time to read if it's something you really love. She enjoys popular fiction, historical fiction, children's books and a smattering of other genres.
Nancy can be found rambling about her kids and busy life at Life With My Boys and Books and her explorations and discoveries in her new city at Family Fun in Fort Collins.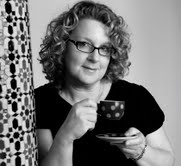 Taught to read when she was 4 by two older brothers who were tired of reading to her, Elizabeth Dyck Jones read her first "real" book (The Lion, The Witch and the Wardrobe) at age 6 and hasn't stopped reading since. She was the type who took 14 books in the backseat for a two hour drive, and she still takes a book with her everywhere, just in case. She is an omnivorous reader, devouring fiction, classics, memoirs, literary criticism, and more.Elizabeth also loves to travel. In 2001, she moved with her husband and 3 children to North Africa, where her children grew up attending school in French and camping under the desert stars during school breaks. She has taught English in 4 countries. She has 3 teens and currently lives with her husband, a photographer, in Oregon.

Follow Elizabeth's adventures adjusting back to life in the US, parenting teenagers and working with Iraqi refugees at www.planetnomad.wordpress.com.

Michelle is another lover of books who is grateful for book clubs and the opportunity to review books because it introduces new authors to her life. Even running around after her 7 and 9 year old children and life as the family CEO and CFO, Michelle still managed to read through all her favorite authors and their favorite authors. She is a recent convert to eReaders, having disdained them for years until she realized that meant it was much easier to read in bed before falling asleep with an eReader. She still loves the smell of new books and the feel of turning pages, but she isn't quite as militant now. Motherhood softens anyone's stances on absolutes. While Michelle loves fiction, particularly historical fiction, she'll read just about anything and has only given up on one book in her life. She's particularly sad that some of her favorite series from childhood – The Bobsey Twins, for example – aren't readily available anymore, but there are plenty of other wonderful series out there. Just don't tell anyone that she recently banned Captain Underpants from her household.
When she doesn't have a book in her hand, you can find Michelle on her blog Honest & Truly! where she writes about life and food or on Twitter where you can find her as @HonestAndTruly.