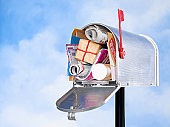 Chick Loves Lit, is guest-hosting Mailbox Monday all month, so be sure to check in over there.
Here are the goodies that we were expecting or were surprised to find left on our doorsteps or crammed into our mailboxes this week.
DAWN
Yay for happy weeks with many books! This week brought a lovely mix of requests and surprises, with fun for the kids as well as for me.
I also explored the Net Galley site for some upcoming titles to read on my Sony Reader, which is still a bit of a new experience for me. With these three titles, I'm hoping to get even more comfortable with this reading format!
The Elephant's Journey– I'm going a little outside my usual reading box with this choice, but I'm hopeful that the humor and historical setting in this novel by Jose Saramago and Margaret Jull Costa will be appealing.
It Started With a Dare– Again, I'm trying my hand at some YA fiction, not my usual reading fare, but something about this title by Lindsay Faith Rech called out to me. Perhaps I'll reconnect with the teenager I used to be!
A Long Walk to Water– I hope to read Linda Sue Park's new middle grade novel with my son, and I anticipate we'll have much to talk about as we're reading. With Sudan as the background and two alternating stories taking place twenty years apart, there will be much to discuss here.

JENNIFER
This weekend I had the pleasure of checking out the Scholastic HQ in Soho. Yesterday I wrote about my experience, and I included a list of the awesome new Spring and Fall titles that I brought home, so instead of repeating, I'll direct you over there to read about the books that made it into my home via a beautiful red tote bag.
Audiobooks requested from MacMillan Audio:

Radiance by Alyson Noel about Ever's little sister Riley's life after she's "crossed over." A sort of spin off of The Immortals for middle grade readers.
A Secret Kept — Tatiana de Rosnay – I never got around to reading her first novel, Sarah's Key, so I grabbed at the opportunity to read her second novel, A Secret Kept. I started listening to it the day after I received it, and I'm almost finished (Great motivation on the housekeeping chores!).
Unsolicited and awesome:
Brave Girl Eating: A Family's Struggle with Anorexia by Harriet Brown was one of those unexpected treasures I found on my front porch, and I have a feeling that I'm not going to resist picking it up and starting it — soon. The day before it came (unsolicited, remember), my tween daughter and I had to have a body image discussion about the F-word. The irony was not lost on either of us.
The Boy and the Moon is a Sleeping Bear Press title that I saw at BEA. The illustrations are darkly beautiful (both literally and figuratively, since they are all captured under moonlight), and the story of bravery is very sweet and inspiring. This is one of those books that will appeal to parents as much or more than the kids who they are reading it to. It releases in early September.
On my Kindle, courtesy once again of the Top 100 Free books list:
In addition to leaving a comment telling us what you think of any of these titles, we invite you to join in our carnivals each Tuesday: from Kids' Picks to What's on Your Nightstand, to a Children's Classics challenge. Join Us!

You can also check out our current giveaways, Subscribe to our feed, and/or follow us @5M4B on Twitter.