Disclosure: Copies of these books were all received for review at some point, but most have stuck with me these months or years later.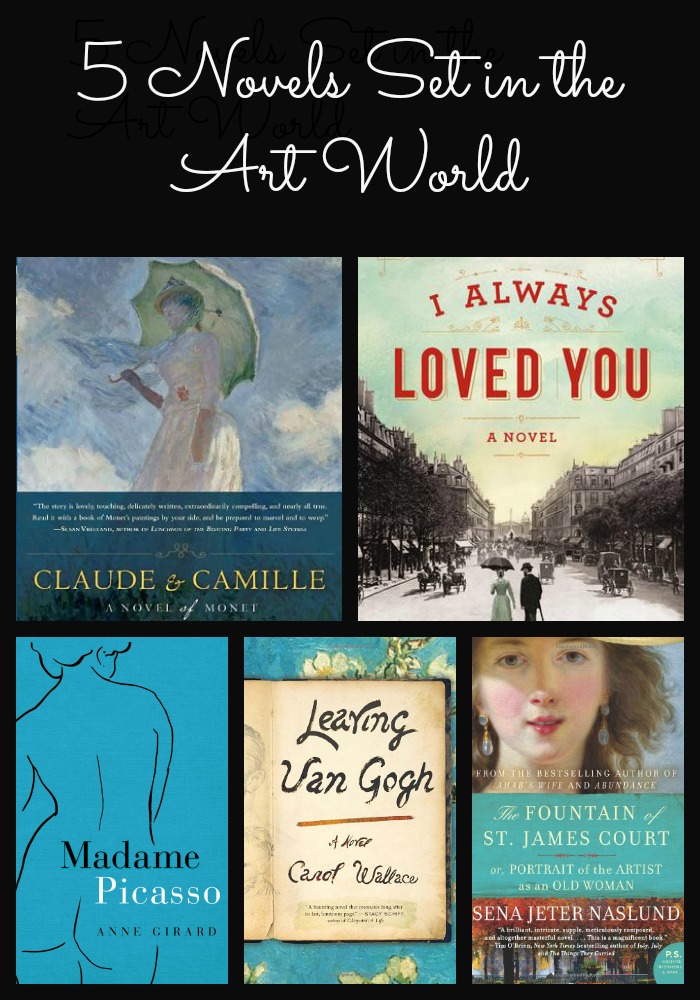 Madame Picasso by Anne Girard is the book that gave me the idea for this post. I read it last month and did a post at 5 Minutes for Mom about Learning from Fiction, specifically about the art world. Picasso, Georges Braque and others are featured in this thoughtful novel.
I Always Loved You by Robin Oliveira features the friendship/relationship between Mary Cassat and Edgar Degas. Degas' inspiration and style are explored, as well as Mary Cassat fitting into the Salon as a single American woman.
I read Leaving Van Gogh by Carol Wallace years ago. I don't remember the details at all, except that it's a moving portrayal of Vincent Van Gogh's professional relationship with psychiatrist Dr. Gachet. I loved it so much I named it a 5-Star Read.
Another novel featuring impressionists is Stephanie Cowell's Claude and Camille (Monet). I remember when Dawn reviewed it, and if I get time, I'd like to read it to round out my knowledge of this important historical and cultural time.
Another of Dawn's reviews, The Fountain of St. James, or Portrait of the Artist as an Old Woman by Sena Jeter Naslund features a female artist, the most important female painter of the 18th century. The life of Élisabeth Vigée-Le Brun is depicted from childhood on, and truly showing her heart as an artist.
Check out our current giveaways. Subscribe to our feed. Follow us @5M4B on Twitter or on Facebook.