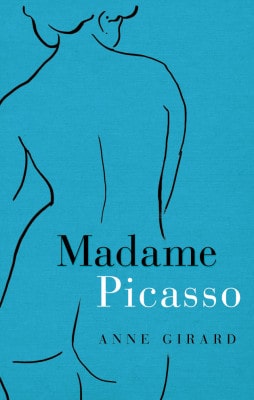 The life and mind of an artist is something that fascinates me. I'm a creative person, I suppose, in that I like to translate my thoughts to words on a page. I definitely enjoy the creative processes of others, whether it's a movie, a piece of art, or a novel or memoir. Though historical fiction isn't my favorite genre, I love the details about history and people that I pick up in reading fictional accounts.
Read my post at 5 Minutes for Mom — Learning from Fiction.
Madame Picasso is set in the early 1900s in France and centers on the life and loves of Pablo Picasso.
Eva Gouel runs away from her small-town country town to Paris. Her friend helps her get a job backstage at the Moulin Rouge as a seamstress. Her friend Louis is an artist and is trying to make it in Paris as well. He wants more than friendship out of Eva, but she wants something more.
When she sees Spanish artist Pablo Picasso in the audience one day, she is drawn to him. Their paths continue to cross.
Picasso is in a turbulent relationship with Fernande, known to all as Madame Picasso, in spite of the fact that they never married. She inspires him as an artist, but it seems that she's inspiring others in the art world as well. Can Picasso tolerate that?
This novel explores Picasso's process and art, which especially interested me because my teen daughter studies art, but I also loved the look at the mind and heart of the artists featured in this novel. This time in history, when social mores were changing and the world was about to be changed by war, is such an interesting one to me as well.
Eva is a strong and interesting character who will inspire anyone who has ever followed her heart, to a person or to a passion. She changed her life when she got that job in Paris and her talent propelled her to greater success. Would she give it up for true love?
I enjoyed this novel a great deal. It wasn't an easy two-day binge read, because I had to think as I read it, which is what made me enjoy it so much. I became invested in the characters that Anne Girard so richly created, and wanted to know how it was going to end. This novel just whet my appetite for that world.
More about the book and author
Anne Girard is a writer and historian with degrees in English literature and clinical psychology. She has spent extensive time in Paris and lives in California with her husband and children. Visit her official website and follow Anne on Facebook.

In the bestselling tradition of The Paris Wife, Madame Picasso illuminates the untold story of the powerful woman behind one of the most famous men in history. A veteran writer and historian, Anne Girard takes readers from the salon of Gertrude Stein to the glamorous Moulin Rouge and inside the studio and heart of history's most influential artist. Part love story, part history, Madame Picasso is perfect for book clubs and reading groups.
Read an excerpt of the novel here.
Enter to win a fun prize package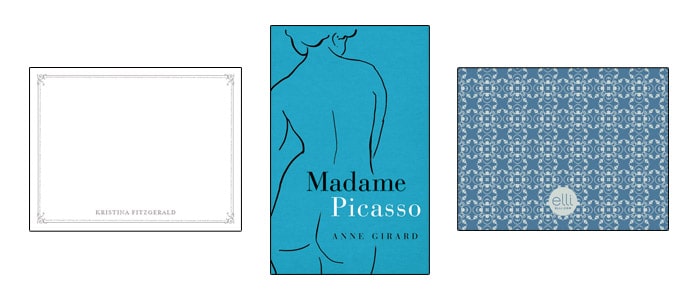 Eva Gouel's correspondence was one of author Anne Girard's sources for the novel. Read my post at 5 Minutes for Mom about the novel to enter for your chance to win a copy of the book plus personalized Elli cards for penning your own love notes.