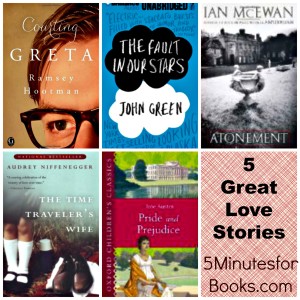 Yes, it's the day of love, so our bookish souls can't help but think about some of our favorite love stories. Here they are — in no particular order.
Have you read any of these? Have we added any books to your TBR pile? Are there any other great love stories that you'd like to suggest to us? Leave us a comment and let us know.

Check out our current giveaways. Subscribe to our email feed. Follow us @5M4B on Twitter or on Facebook.