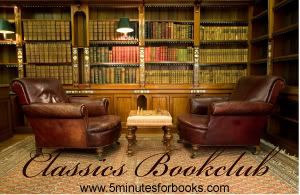 My husband was out of town and I was eager for the comfortable companionship of a really, really good book. Having none on hand, I decided to try a novel that my mother had picked up for me from the various and sundry items left unwanted upon the division of my great aunt's belongings after her death. It was a book copyrighted in 1936, with a price stamped on the inside cover of nineteen cents.
The book was Pride and Prejudice, and I read it in a day, nearly in one sitting. I loved it, so much so that upon finishing it I immediately made a beeline for my local Blockbuster and rented the A&E miniseries, which only made me love the novel more.
Since that evening many years ago, I have re-read Pride and Prejudice many times, too many to count, and upon each reading find something new to love and enjoy. I have often wondered what makes each reading equally enjoyable (if not more so) and I've come up with three reasons:
1. Mr. Darcy
2. Mr. Darcy
3. Mr. Darcy
Oh, I'm kidding.
Okay, not really.
Despite masquerading as one here, I'm no book reviewer. Not really. I can't wax eloquent on voice, theme or character development; I just know what I like and I like Pride and Prejudice. I like the wit and the smart dialogue. I like the humor, both the understated and the absurd (Mrs. Bennet and Mr. Collins, for example). I like despising Wickham and hating Caroline. I like Elizabeth and I like Darcy and I like the story of the pride and the prejudice they are each guilty of. And yeah, I like the romance ("In vain I have struggled…you must allow me to tell you how ardently I admire and love you…").
For all these reasons, and more, I'm quite certain I have yet to read Pride and Prejudice for the last time.
So, what about you? How did you like Pride and Prejudice? Post your thoughts over on your blog and link them up here. If you're unsure how to proceed, we've got a few questions here to get you started. Or, if you don't have a blog, let us know your thoughts in the comments. I look forward to reading your impressions of my favorite novel!
And, if you can't get enough, check out the following resources:
Stay tuned for our next Classics Bookclub as we read Jane Eyre. We'll be meeting up here on October 7.
Wife and mother, Bible teacher and blogger, Lisa loves Jesus, coffee, dark chocolate and, of course, books. Read more of her reflections at Lisa writes….

Now it's your turn. Please link your post (not your main blog url) right here. To fully participate in the bookclub experience, visit the other participants and add to the conversation by leaving them a comment.
The links have closed. Find out about our current Classics Bookclub posts HERE.
Classics Bookclub Participants
Powered by… Mister Linky's Magical Widgets.