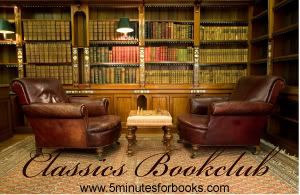 As you know, we are in the throes of our first Classics Bookclub, reading my favorite novel of all time, Jane Austen's Pride and Prejudice. Don't worry, you've still got a couple of weeks before we all post our wrap ups, but I thought I'd give you a few questions to be thinking about as you finish the novel and write your post (and it's still not too late for you to jump in and start reading).
This is not a quiz, you will not be graded—you don't even have to answer any of the questions.
For first time P&P readers:
Did you like the novel? Were there any surprises? Was it what you expected?

For repeat readers:
Did anything strike you differently this time? Anything you hadn't noticed in earlier readings?

For all readers:

Do you have any favorite lines of the novel?

Why do you think the novel remains so popular 200 years after first publication? What makes it timeless?

The novel's original title was First Impressions. Did you have any first impressions of the novel that were refuted? Any that were supported? Are all the first impressions in the novel correct?

Why do you think the novel is named Pride and Prejudice? How are each manifested in the story?
I hope you're enjoying Lizzie and Darcy's story! Be sure to come back on September 2 to link your reflections on the novel. I look forward to reading your thoughts!
Wife and mother, Bible teacher and blogger, Lisa loves Jesus, coffee, dark chocolate and, of course, books. Read more of her reflections at Lisa writes….