At the end of the year, there is a universal compulsion to make lists. We are not immune to this trend, but rather than providing a top ten style list, we thought we'd go a simpler route and share some of the titles that we reviewers found to be our favorite reads of the year. Here, in no particular order, are the 2013 books we urge you to pick up in 2014 if you haven't read them already.

DAWN
Choosing my personal favorite book of the year is a no-brainer- Meg Wolitzer's The Interestings. As I tried to convey in my full review back in May, this epic novel took on the herculean task of following a large cast of characters over the course of almost forty years– a huge undertaking that Wolitzer handled supremely. Emotionally engaging, the narrative pulled me in immediately, and it left me wanting more even after finishing its nearly 500 pages. I passed this one on to a friend just days after I read it, just so I could have someone to talk to about it. Thankfully, she was as struck as I was, and we chatted about the characters as if they were mutual friends. Put this one on your reading list for 2014 and join the conversation, too.
The other genre I find myself immersed in just as much as contemporary fiction is children's literature, and specifically, fiction picture books. Though I'm no longer teaching preschool, I know that picture books will always appeal to me and this year's offerings from the publishing world were outstanding. If I had to pick just one to encourage parents to put on their children's bookshelves, it would be Peter Brown's Mr. Tiger Goes Wild. Writing up my review in September, I absolutely knew that this would be one book that I would talk about for a long time. Mr. Tiger's struggles to maintain appropriate behavior in "proper" society will be innately understood by children, who often just want to "ROAR!" in their own ways, too. Visually, this book has much to absorb, and I've had such fun pointing out my own observations about the pictures with my children, who share my adoration of the story. Pick this one for  your next read aloud and I predict it will be one wild read!
JENNIFER
My teen bookworm daughter asked me this week when we were in the car (we are always in the car, at least lately) about my favorite book or books. "I don't have one," I answered. "Me, either," my fellow bookloving kid responded.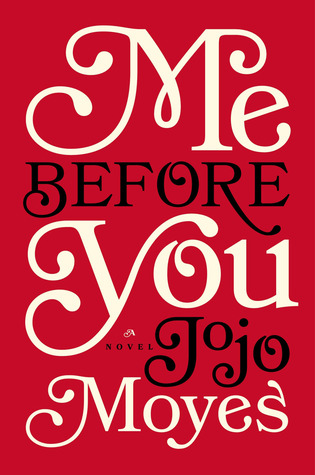 That said, I do have some authors who I like following and enjoy almost everything that they publish. One newfound favorite is JoJo Moyes. I read a new title from her two years ago, but then this year when her newest came out, The Girl You Left Behind, they were also promoting her backlist, so I read and enjoyed Me Without You. I love the way she writes her characters, and in many of her books she mixes historical fiction with a present-day tale as well.
There were also some children's novels that I enjoyed and even better, enjoyed sharing with my children. My son Kyle (9 1/2) read Flora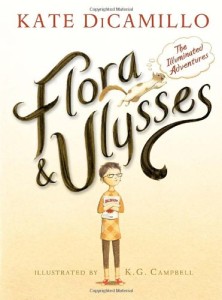 and Ulysses, an unexpected novel from Kate DiCamillo (as in, not what you would expect from her), then I read it, then we passed it on to 15-year-old Amanda. We all loved the quirky "cynic" Flora and the squirrel superhero-in-waiting Ulysses. This looks like a book aimed at 7 year olds, but it's the kind of book that will be appreciated by 9 to 12 year olds if you can convince them to pick it up.
I also really loved Counting by 7s. It was one of those books that I couldn't put down. It was a joy to read. I wasn't sure about the "kid appeal" of this particular title, because the characters are a bit quirky and their situations are strange, but I asked Kyle to give it a try this month, and he liked it too!
NANCY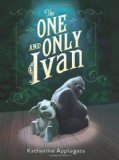 I'm going a little outside the lines with my first pic for my favorite reads of the year as it's a book I didn't review (but Jennifer did last year). The One and Only Ivan by Katherine Applegate, is a simple, heartbreaking story of a mall circus gorilla, and it completely blew me away. Ivan is lonely, even though he has a few other animals he talks to, and he also is an artist. Patricia Castelao's illustrations perfectly convey the beauty of the story.
Neil Gaiman is an author whose work I haven't always loved, but I find his writing is always wonderful even when the story doesn't grab me. The Ocean At the End of the Lane is the only book I tagged as a 5 Star Read in 2013, and I still maintain it is my favorite book of the year. It's fantasy, the story of a little boy and his sinister babysitter, but just realistic enough that it could really happen, should one be paying close enough attention to the world around you.
ELIZABETH
I always have a terrible time choosing favorites. I read some fantastic books this year, and I'm just going to tell you of a couple I enjoyed recently.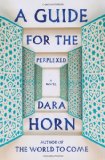 Literary Fiction: A Guide for the Perplexed
is the sort of book that you might read in a contemporary lit course in college, because it has so many layers–historical figures and facts, a retelling of the biblical story of Joseph and his brothers set now as 2 Jewish sisters, and a meditation on the role of memory and loss, all framed in a modern day story of kidnapping set in post-revolutionary Egypt. It's got it all. It's the only book I gave 5 stars to this year. It's complex and gripping and will give you something to think about for days.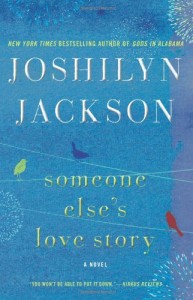 Best Southern Women's Fiction and Overall Good Story: Someone Else's Love Story
takes some very flawed characters and throws them into a crazy situation. The book deals with serious situations–divorced and dueling parents, date rape, fatal car accidents, and more, but it is somehow funny (the humour is in the writing) and ends with hope and redemption. Plus it's just a good story. Really loved this one.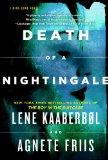 Best New (to me) Series that I'm Dying to Catch Up On: Nina Borg, by duo Lene Kaaberbol and Agnete Friis. I read Death of a Nightingale (Nina Borg #3)
and couldn't help but admire the scrappy nurse who devotes herself to helping the less fortunate–illegal immigrants fleeing various nightmares, the poor and disenfranchised. Death of a Nightingale
follows Natasha, running after her husband is found murdered, arrested for pulling a knife on her abusive boyfriend, and concerned primarily with protecting her asthmatic daughter. Interspersed with Natasha's story are chapters about a terrible famine in Stalinist Ukraine in 1934 and two young sisters dealing with the ramifications of their village falling apart. It manages to combine a serious story with historical insights and a gripping thriller. This is the 3rd one, and I'm planning to read the first two.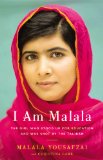 Best Memoir:  I Am Malala: The Girl Who Stood Up for Education and Was Shot by the Taliban
  tells the story of Malala, the Pakistani schoolgirl whose fight for girls' right to education led to her begin targeted by the Taliban and shot in the head. Her memoir takes us behind the scenes and gives us perspective, and she is an inspiring young woman who has somehow learned the importance of forgiveness instead of revenge, in spite of living in a time and place where that is not a common idea.
Michelle
I always find it hard to go back and figure out my favorite books (aside from Pillars of the Earth by Ken Follett that is my all time favorite book), let alone remember all the books I've read over the course of the year to narrow it down. This year, there were a few that have really stood out, however.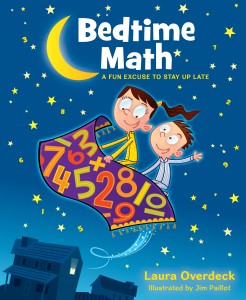 I absolutely adored Bedtime Math by Laura Overdeck. It is such a brilliant concept to make math more fun and accessible to so many different levels of kids from toddlers who are just learning to count through kids who get multiplication and more. Reading this book inspired me to subscribe to her daily email, and you don't often see me subscribing to any lists! The wee ones have so much fun with her creativity, and they've gone back to the book to reread it again and again. I shared all the reasons I loved this book in my full review of Bedtime Math: A Fun Excuse to Stay Up Late.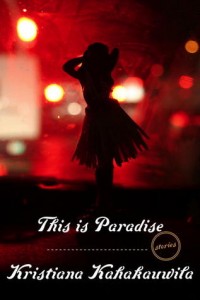 This Is Paradise by Kristiana Kahakauwila was another book I couldn't put down. I wasn't expecting much from this anthology of stories about Hawaiians, but the raw power of the stories and the variety of perspectives presented kept me riveted. It was incredibly well-written and made me think, something fiction, especially short stories, don't tend to do often. I will definitely never look at Hawaii the same way again. And yes, I have a full review of This Is Paradise, as well.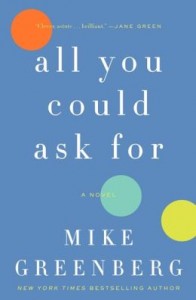 Lastly, Mike Greenberg – the ESPN radio guy – wrote a novel this year. From a woman's perspective. Again, I was intrigued by the concept of All You Could Ask For, but I wasn't anticipating much. I cried so hard reading this book, and I absolutely adored it. It was hard to get into at the start, as it is written from the alternating perspective of three different women, all of whom are dealing with cancer diagnoses in very different manners. I tried not to give away much in my review of All You Could Ask For, but trust me, it's definitely one to pick up no matter what stage in life you are, whether you've been touched by cancer or not.
Check out our current giveaways. Subscribe to our feed. Follow us @5M4B on Twitter or on Facebook.

What are your most memorable reads from 2013?