Books make great gifts! They are totally accessible, easy to get at the last minute, whether online or in stores, and they are gifts we feel good about giving. I'm convinced that there is a book for every child on your list. If they "hate" reading, audiobooks make great gifts (check out mine and Nancy's children's audiobook giveaway post). We've also recommended specific books below that might entice them, as well as picks for those booklovers on your list.

Check out our picks below, and if you've discovered a new series, or have a go-to book gift for young readers (we're focusing on preschool to 5th grade in this post), please leave a comment and share it!
NANCY
My 4th grader is somewhat of a reluctant reader, but when he finds a book or series he loves, he won't put it down. So when the new Wimpy Kid book, The Third Wheel came in, I wasn't surprised to find him immediately engrossed. He finished it the same day we got it, reading through dinner (a habit not normally encouraged in our house, as it's family time) and instead of watching Monday Night Football. In the 7th book in the series, Greg has to find a date for the Valentine's Day dance. I haven't read the books after the first one but they're extremely popular in his 4th grade class and highly recommended.
Parents of preschoolers may be familiar with Ladybug Girl, and while my kindergartner likes the books featuring Lulu, it's the ones with her friend Sam that are a big hit with both of my boys. The Amazing Adventures of Bumblebee Boy follows Sam as he wants to play alone, while his little brother Owen tries his hardest to play too (the boys' favorite part is when Owen asks to be "soup hero" too). Older and younger siblings will identify with each of the characters and it also reinforces using your imagination.
Finally, I can't recommend books in a gift guide without including Mo Willems, and while he has new Pigeon and Elephant & Piggie books out this year (see Dawn's section below), it's Goldilocks and the Three Dinosaurs that I want to highlight. This hilarious twist on the classic story will have kids and adults rolling with laughter.
JENNIFER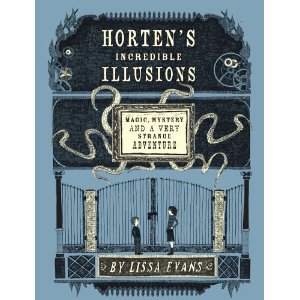 I can't stop recommending Horten's Miraculous Mechanisms and Horten's Incredible Illusions, both linked to my reviews. This set of books would be great for any strong reader ready for more complex chapter books, no matter the age. Readers who have enjoyed Mysterious Benedict Society will enjoy this lesser-known new series, though I think Horten also works well for younger readers who like imaginative and adventurous stories who aren't ready for the length or complexity of those stories.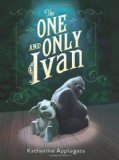 That said, an special gift edition of The Mysterious Benedict Society Complete Collection would be greatly appreciated by the hardcore bookworm on your list, especially if he or she hasn't yet discovered this series, or has just started it.
The One and Only Ivan is a good pick for animal lovers and more bookish types looking for a sweet, quieter story.
DAWN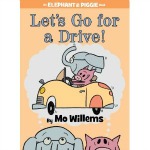 I have to reinforce what Nancy first mentioned, because it's become a tradition in our family that at least one Mo Willems book can be found wrapped under our tree each year. Willems' latest Elephant & Piggie offering Let's Go for a Drive delivers all the enthusiasm and hilarity young readers (and their parents and teachers!) have come to expect. Gerald's propensity for extreme emotion is on display here, and as usual, Piggie is always ready to support her friend and his grand ideas. These fun books are big hits when read to the preschool set, and early independent readers love reading them on their own, too.
Two other picture books that I've reviewed this fall are on my list of gift recommendations. The Reader is simply delightful and there's no better time to enjoy this tale of a boy sharing a treasured book with his canine companion after a walk in the snow than this winter. For some giggles and truly beautiful collage illustrations, be sure to check out Nighttime Ninja, as well.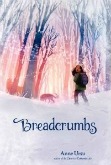 And though it's a year old already, I can't help but put in a big recommendation for the middle grade novel Breadcrumbs, which my son and I absolutely adored last winter. A highly imaginative book that brings elements of fairy tales into a contemporary story, it also successfully created a story that appeals to both boys and girls, instead of falling into a stereotypical gender-specific niche. Take a look back at my review for more details and to find out why I called it a "Five Star Read."
ELIZABETH:

Although it's more of a Halloween book, my kids and I adored the Madeline parody Frankenstein. It's really well done, perfectly riffing off the original. Since we were all big Madeline fans when the kids were younger, we all still liked it even though my twins are now 15. Every detail is pitch perfect, from the illustrations to the rhythm and rhyme of the story itself, to the "CaldeNOT" award on the cover.

A middle-grade reader that Ilsa and I both enjoyed was Iron-Hearted Violet. We both loved this story of an ugly princess and a timid dragon, which really is about the power of words to harm and heal, and how what we believe really does matter. It's the sort of book that will spark great discussions, while at the same time just being a really good story. Highly recommended.
I also recommend Mira's Diary: Lost in Paris. It is a whirlwind adventure of time travel, art, mystery and history, filled with pencil sketches of famous people, art, and places. But more than that, it's the story of the Dreyfus affair. However, it's very age-appropriate and not a heavy book, and I loved that an important historical event could be introduced to middle readers in such an engaging story.
Check out other books we've reviewed for more gift ideas