Whenever I hear that Heather Vogel Frederick has a new book coming out in the Mother-Daughter Bookclub series of novels, I'm always eager to share the news with my daughter Amanda.
This elicits two questions in rapid succession:  "When???" and then, "What book are they reading?"
Amanda and I started reading these books aloud several years ago, after I was  completely charmed by the 2nd book in the series, Much Ado About Anne (linked to my review). I later gave it to 10-year-old Amanda to read on her own. When the publisher contacted us about the 3rd book in the series, she sent me the first one, which we had never gotten around to reading, and so in late 2009, we took it on as a read-aloud.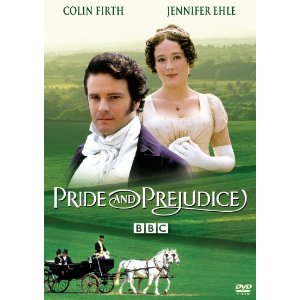 Though we each enjoyed the first one when we read separately, reading it together aloud intensified our enjoyment. What's more, because the books are centered around a certain classic each time (the book that the fictional mothers and daughters are reading for their own bookclub), we've usually enjoyed that book as well, though not always as a read-aloud. For example, when we heard that the 4th book, Pies and Prejudice, featured Jane Austen's must-read novel, I wasn't sure that 12-year-old Amanda would fully appreciate it. However, she just had to know the background story, so I made her sit through the 6-hour long (Colin Firth!!) Pride and Prejudice movie. This particular installment had one of the closest ties to the book they were reading, so I'm really glad we did.
When I found out that Wish You Were Eyre was coming out this fall, I put Jane Eyre into her hands. And she liked it! That sort of thrilled me. It arrived the day I left for a two-day out of town trip, so I put the book on her bed. When I got back, I asked if she had started it.
"I thought we were going to read it together," she said.
Of course I wanted to read it together, and we did manage to read the previous one aloud last year, but she's in high school now. She has a lot of homework. She leaves for school really early. She stays after a couple of days a week for clubs, and her weekend schedule is filled with service events, church stuff, and socializing — on top of keeping up with homework. It's a thick book, and we were both excited to read it, but I didn't know if we could do it. We've been at it about a month and are only 200 pages in (not even halfway), but that's okay. We've laughed, and even have our own inside jokes that wouldn't be as much fun if we were reading it separately.
This book felt a little different. They kept referencing things that happened many years/books ago. The pen pals they got (and visited) in the third book Dear Pen Pal were brought up and even come to Concord, MA for a visit. It felt a little odd. But then I looked at the end of the book at the acknowledgments for some reason, and found out why — it's the last book! Any good ending has to relive what's come before. It's my favorite way to say goodbye.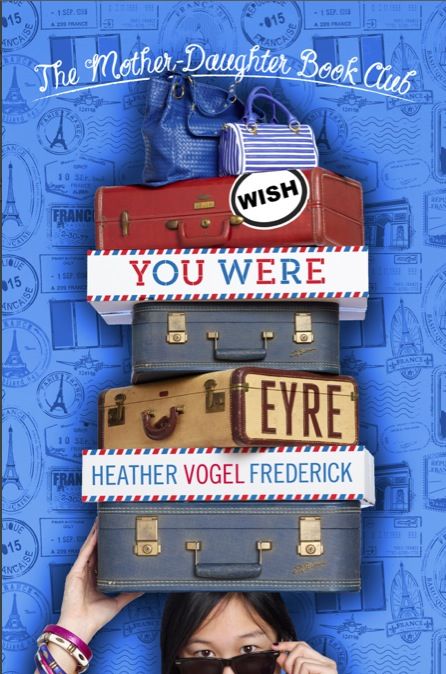 I wish I wasn't saying goodbye. I've loved all six of these books, and am happy that Amanda and I are ending by sharing it together. So far, it's been quite satisfying, seeing new sides of the girls as they sort of break out of their stereotypes.
We'll be sad for it to end. Sad to say goodbye to Jess, Cassidy, Emma, Meghan, and Becca, as we've seen them grow up over the last 4 years. They've weathered misunderstandings, family problems, money problems, time apart, boyfriends and more. Amanda and I have laughed along with them, and yes, I've probably embarrassingly teared up as we came to the ends of the books.
What's more, I have to wonder if it's the end of an era. I know Amanda and I will share books together (we both recently finished an audiobook and discussed how much we liked it), will we be able to actually read them together? Aloud?
These are books I'll hold on to. I have visions of an 11-year-old granddaughter bored on a weekend visit. I introduce her to my old friends, her mother's friends, and the cycle continues.
The girls in the Mother-Daughter Bookclub series age from about 11 to 16 over the course of the books. The issues they face in those early books — bullying, insecurity, family change — are so relevant to young tweens. Even though they get older and thus deal with some more romantic issues, it's sort of in a Trixie Belden or Nancy Drew sort of way — old-fashioned and sweet. I think the last 3 books are most appropriate to 12 and up, but I hope that bookish girls and their mothers will pick up these books at age 10 or 11 and age up with the girls. Highly highly recommended.