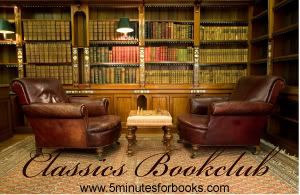 Last December we announced the New Classics Bookclub. Instead of selecting a book each month and reading it together, we invited you to keep reading classics, but at your own pace — 1 or 2 a quarter, 1 a month, or whatever you chose. You made a plan and linked up your initial reviews.
At the end of the first quarter, quite a few of of you linked up some reviews of books you had read.
In the 2nd quarter, Lisa reviewed a children's classic she read using Nintendo's 100 Classic Books program that all of the contributors got to try out, and again, quite a few of you linked up your own reviews.
In the 3rd quarter, knowing that I myself had lagged behind on my goal of reading 1 classic a quarter, I asked "How are you doing?" You all linked up once again, proving that you were doing better than I was!
And now we come to the last quarterly linkup. In addition to your reviews from this last quarter, I'd love to see a wrap-up post reflecting on what reading the classics has meant to you. I hope that if you enjoy classics, you'll go back and revisit some of the linked reviews to give yourself some ideas of where to go next, but this is the end of the Classics Bookclub. We are paring down our Tuesday linkups so that we can focus on reviews.
Check out our current giveaways. Subscribe to our feed. Follow us @5M4B on Twitter.