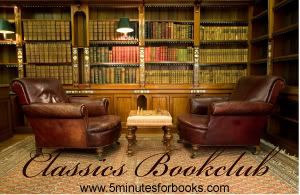 I meant to — I really did.
When the Classics Bookclub went to once a quarter, I set a goal of one classic per quarter. Not too hard. I was reading Gulliver's Travels on my very fun new 100 Classics Books program on my Nintendo DSiXL. I read it some on my vacation in June/July. I read some more when I got home. Then I sort of got caught up in other things.
I was going to finish it up while we were away visiting family for 4 days. In fact, I got in lots of reading, finishing up a book or two. I brought the 100 Classics Books cartridge, but guess what? I forgot my DS — that's what. ARGH!
The story was okay. Not great, but okay, but as I was reading, I also remembered that I have read it before, which sort of defeats my purpose of reading some books I haven't read or didn't appreciate in high school. So I think I'm going to let good old Jonathan Swift go.
I'm thinking Jane Austen. Next quarter. Seriously.
What about you? Have you met your goal for the quarter? Or would you like, like me, to post a resolution to get back on board?
Link up any reviews of Classic books that you have posted on your blog since our last Classics Bookclub post at the end of June. To link up a review or two (That's it! Two! I'll post two reviews next time.) when we next "meet" on November 29, for the last time in 2010.
Check out our current giveaways. Subscribe to our feed. Follow us @5M4B on Twitter.