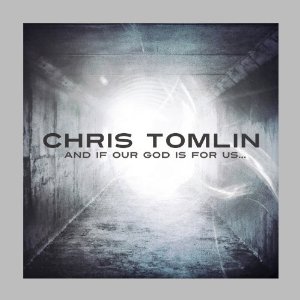 Do you have some Christian music lovers on your gift giving list (or your own "I want" list)? We have quite a diverse selection of music and video to offer you today.
I like Chris Tomlin's music — a lot. I like that I can sing out in praise to God, even though the "praise music" genre is not one that I generally choose to listen to. When I first listened to And If Our God Is For Us, I thought it was a little more on the praise music side than I like (as opposed to the commercial Christian sound which I enjoyed in Hello Love, linked to my review). But after listening to it a few times, it grew on me. I've come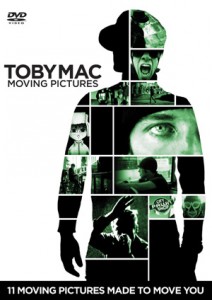 to realize that it takes time for me to decide if I like a particular CD or not, and after several listens, I've decided that I do. If you are a fan of praise music, you'll definitely like this one. The deluxe edition (which one of you will win) also features acoustic versions of four of the songs included in addition to the commercial cut. A second disc has a DVD featurette "The making of And if Our God is For Us," and two videos.
The Moving Pictures DVD by TobyMac kicks it up a notch. Simply put, it's loud!! This is the first DVD to feature all of his music videos, including Lose My Soul, Made to Love, Gone, Get this Party Started, and more. This would make a great gift for that tween or teen in your life.
One reader (U.S. shipping only) will receive the Chris Tomlin CD and the Toby Mac DVD, as well as these two: Passion Talk Series: The Twelve Words Of Christmas by Louie Giglio, Matthew West's CD The Story of Your Life (linked to my glowing review). This giveaway is closed.
Jennifer Donovan complains and rejoices at her blog Snapshot.

Leave a comment here to enter.
Entries will be closed on December 3, and we will announce the winners on December 4. Please watch your email and check the site for your name, so that we can collect your shipping information to pass along to the publishers.
Be sure you've entered all the giveaways in our 2010 Gift Guide and Giveaway event.

Check out our current giveaways. Subscribe to our feed. Follow us @5M4B on Twitter.