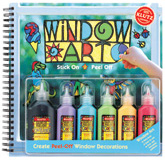 Klutz kits have become my go-to gift for kids (ages 7 up through 12 or so). Whether boys or girls, crafty or not, Klutz has something that is bound to appeal to them. Most are priced under $20, which put them at a great price point for giving. As a mom, I love it when my kids receive gifts that will get them off the couch and away from electronics for a time. I also love that they are consumable (especially for a birthday or Christmas when they get SO MUCH STUFF).
Klutz has featured a few of their favorite kits for gift giving at their site. They are also offering a holiday coupon code:

Use coupon code KZ25 at Klutz.com and get 25% off orders over $50. Offers cannot be combined. Code expires December 17th.
The Window Art Classic was a lot of fun for Amanda to do. The enclosed paints and acrylic sheets can be used with the patterns. You simply squirt on several colors and go. Let them dry, then peel them off and stick them on.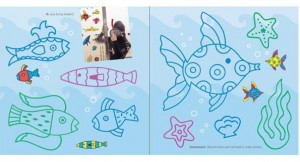 Obviously they could get creative and go rogue with their own designs as well.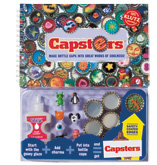 The Capsters kit gives kids all they need to make several pop art items with the enclosed supplies. This kind of craft kit would go over well with boys or girls. Since they are so small, I would recommend it to an older child with good fine motor skills. It's recommended for 8 and up, and that's probably about right.
One thing I like about this kit in particular is that I think it could spur ideas of other ways they could create art. When the pop caps run out (which are safety coated and not sharp), they could use their own caps that they save, or maybe lids from other items. The applications are endless!


You can buy Klutz kits on amazon or at Klutz.com, where they frequently offer specials and coupons (see above and be sure to sign up for their newsletter to get even more offers).
I highly recommend stocking up on Klutz kits and keeping them around for those birthday invitations that always send us running out at the last minute! They would also make great Christmas gifts for your kids, nieces, nephews, grandkids etc. Or if you will have company over the holidays, consider having a few kits on hand to keep those kids busy.

One winner will receive one of each of these kits to share with a special kid in her life (U.S. only). This Giveaway is closed.
Jennifer Donovan may or may not identify closely with the "Klutz" label. She reveals other secrets at her blog Snapshot.

Leave a comment here to enter.
Entries will be closed on December 3, and we will announce the winners on December 4. Please watch your email and check the site for your name, so that we can collect your shipping information to pass along to the publishers.
Be sure you've entered all the giveaways in our 2010 Gift Guide and Giveaway event.

Check out our current giveaways. Subscribe to our feed. Follow us @5M4B on Twitter.