We love hearing from you each week in our Tuesday community events, and one of the requests you made was to know the schedules further in advance.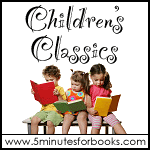 Tomorrow we're hosting Children's Classics, and there's no theme, but here's a sneak peek at the schedule. You'll have a chance to weigh in with your suggestions tomorrow in the comments.
January 13 — Any Children's Classic
February 10 — A.A. Milne's — Share your favorite work (or read one for the first time)
March 10 — Beatrix Potter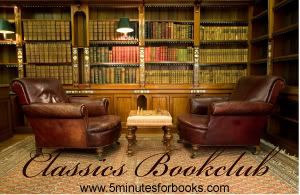 We asked for input for the Classics Bookclub and you came through. So we now have a nice long schedule. Keep the suggestions coming, because I am filing them all away, even if they weren't used here. I try to balance the selections somewhat in terms of length, time-period, and style.
February 3 — I Know Why The Caged Bird Sings by Maya Angelou
March 3 — Les Miserables by Victor Hugo
April 7 — Around the World in 80 Days by Jules Verne
May 5 — The Great Gatsby by F. Scott Fitzgerald
June 2 — to be determined perhaps Rebecca by Daphne Du Maurier
July 7 — Any work by Louisa May Alcott (maybe use the long summer months to do a read-aloud or family read)
August 4 — to be determined perhaps The Count of Monte Cristo by Alexander Dumas
September 1 — Any work by Mark Twain (maybe use the long summer months to do a read-aloud or family read)
I know it was Christmas, but the turnout for the quarterly 5th Tuesday "I Read It!" carnival was the lowest ever this time around. We are considering dropping it or replacing it. Do any of you have any suggestions for a 5th Tuesday community event?