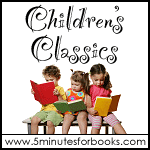 Month three is upon us, and it's time once again to talk about the award winning children's books that we have read, perhaps sharing them with our children or revisiting them on our own. In July, I mentioned some Caldecott winning picture books that have been favorites in my family. For August, my older son and I both read several Newbery winning middle grade novels that were undeniably outstanding.

In preparing for this month's post, I was reminded of one of the American Library Association's more recently created awards, and for my own family of readers, this award will soon become relevant to our book choices. The unique category of 'beginning readers' received its own ALA award in the form of the Theodor Seuss Geisel Award. The purpose of this award is to recognize authors and illustrators for "their literary and artistic achievements that demonstrate creativity and imagination to engage children in reading." Who better to honor in name for this category of children's literature than Dr. Seuss?
In my opinion, quality beginning reader books balance the need for sparse text with an engaging story- not always an easy task. Children just learning to read want to experience success with these books, but they don't want to be bored to tears while doing it. (Sorry, Dick and Jane.) Since 2006, the winners of the Theodor Seuss Geisel Award demonstrate this balance in action!
While I haven't read many books in this category with my younger children, I remember back to when my oldest son was first learning to read. He was a big fan of the Henry and Mudge books, of which Henry and Mudge and the Great Grandpas was the 2006 Geisel Award honoree. Now that my middle child is almost four and a half, I envision visiting this section of the library more frequently in coming months, and I know of one particular series that never fails to please, even impressing the ALA enough to be awarded the medal two years in a row!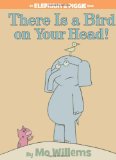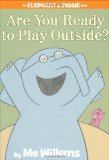 In 2008, the fabulous Mo Willems took home the Geisel Award for There is a Bird on Your Head!, only to be honored again for Are You Ready to Play Outside? Combining only a few words on each page with an incredible array of expressions and two very distinctive personalities in the main characters, Willems has created a series of books that most definitely is engaging, totally humorous and perfect at building budding readers' confidence levels. These books beg to be read out loud and even acted out, which is perfect for my little youngsters. I imagine that we have many more years of fun to come with Elephant and Piggie, and I look forward to the day when my younger kids read them out loud to ME!
What award winning children's books have been in your reading life lately? If you're blogging about a book clad with one of those shiny medals, we want to read it, so please link up with us below. Or, you can start chatting with us about some of your favorites in the comments section– we definitely love to talk books!

Children's Classics Participants
Powered by… Mister Linky's Magical Widgets.
Check out our current giveaways. Subscribe to our feed. Follow us @5M4B on Twitter.
Dawn hasn't received many awards in her day (except for the coveted "Meanest Mommy in the World" title, more often than she'd like), but she is kind of a big deal on her blog, my thoughts exactly.