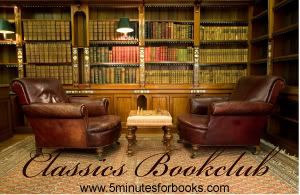 In case you haven't made plans to join us yet for our third Classics Bookclub, we are currently reading Betty Smith's
A Tree Grows in Brooklyn
, published in 1943. Don't worry, there is still plenty of time to join us! We will be posting our thoughts on the novel via Mr. Linky on November 4. So if you haven't already, head on over to the library or the bookstore to grab a copy; I think you'll be glad you did! I finished last week and I really enjoyed it. I'm looking forward to seeing what you thought.
Just as we did with Pride and Prejudice and Jane Eyre, we are posting a few questions, not as a quiz but just to jump start your thinking as you formulate your review. By no means are you required to answer all or even any. Think on the following and I'll see you on the 4th:
What meaning, if any, do you see in the novel's title?
Compare and contrast Francie and Katie. Why do you think Francie feels closer to Johnny?
The Nolans are poor, yet Francie reflects on her childhood with fondness. Why? How does growing up in Brooklyn shape who she becomes?
What roles do immigration and ethnicity play in Francie's neighborhood?
Why does Francie's teacher dismiss her essays? How is this a turning point for Francie?
The Rommely women are described as "made of invisible steel." How is their strength manifested? How does it contrast with the men in the novel? How does Francie carry on their legacy of being a strong woman?
What do you think is the meaning of the last scene of the novel?
Wife and mother, Bible teacher and blogger, Lisa loves Jesus, coffee, dark chocolate and, of course, books. Read more of her reflections at Lisa writes….