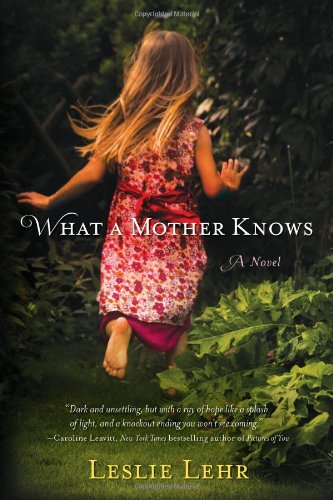 I enjoyed What a Mother Knows for the plot, but I felt that the pacing or the writing was off in places. That said, for me, sometimes all I want is a book that will just carry me away to a different place, and I definitely got this from this book. In the suspense genre, that's what is expected — a great plot with some twists and turns.
Michelle Mason is returning home after two years. She's been in a medically induced coma and then in rehab recovering from her numerous injuries. Because everyone thought she needed to stay calm and not worry, they've kept secrets from her — secrets about her daughter, who she thinks is being an exchange student in Australia, but is really missing; secrets about the accident, in which a passenger was killed; secrets about her husband, who has been working on the other side of the country.
Michelle is ready to go home, and her past success as a Hollywood exec means that she's not going quietly. She refuses to accept the vague answers that she's getting and the insistence from her disconnected husband and her overbearing (and mostly unhelpful) mother that she just rest. She takes on the law suit head on, even though with her traumatic brain injury she doesn't remember everything. But as her memory comes back in bits and pieces, the reader is forced to reevaluate her true involvement in the wreck, which really made the story pop.
The ending was tied up nicely, ending with a bit of emotional relief after the intensity of the previous pages.
NOTE ON THE COVER: I don't like covers that are misleading. This cover features what looks like an 7-year-old girl, when this mother has two teenagers. It's also quite happy and springy for such a fast-paced and sometimes-dark read.
We have a copy of What a Mother Knows by Leslie Lehr to give away to one of you. Please leave a comment below if you'd like to add this book to your list of great summer reads. The giveaway is closed.
Check out our current giveaways. Subscribe to our feed. Follow us @5M4B on Twitter or on Facebook.