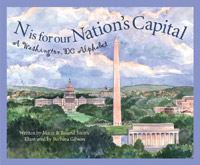 You've probably seen the state alphabet books by Sleeping Bear Press. I had seem them around but didn't really understand the concept. Now that I've had a chance to browse a few, I think they are amazing and this is a great idea! While browsing these books, I kept thinking about my 2nd grade geography project in which I had to write up a whole report on the state of my choosing. If memory serves I choose Michigan. I'm not sure why (as I lived in Texas) but there you have it. I wish I had this book at the time. It's all the research in one nice and handy little book. I can imagine a great many elementary school teachers being pleased as punch with these books. (If you are such a teacher and have read these books, please leave some of your thoughts below in the comment section!)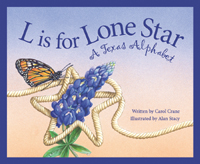 We know our readers live around the country. Where are you reading in from and what are some fun facts about your home state? We'd love to get to know you better! Thanks for checking in with us today sharing about who you are and the place you call home.
Carrie comes by her book obsession honestly, having descended from a long line of bibliophiles. She blogs about books regularly at Reading to Know.