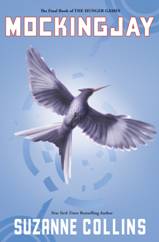 This has been a big month for hype in the publishing industry. In fact, I'm a part of the hype — running an awesome Mockingjay Ipod Touch giveaway and a 39 Clues contest over at 5 Minutes for Mom in honor of these very anticipated books that concluded a popular YA series and a much-read middle-grade series.
As a result of the hype, I actually read the first 39 Clues book, and I was pleasantly surprised. I assumed because they were so short, and colorful, and popular that they weren't necessarily any good. I was wrong (follow the link for my review).


And just today I posted my review of Jonathan Franzen's Freedom. I was offered a review copy, and the length and subject matter gave me a little pause. But all I could think of was the hype. I thought that we should review it here — to confirm or contradict all the hype — and so I decided to give it a try (follow the link to my review and you'll see that I'm really glad I did).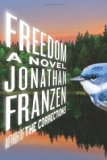 Hype can hurt a book. I don't know anything about Johnathan Franzen. I don't know if he's THE writer best equipped to represent what live in the 21st century is like. I don't know if he deserves to be on the cover of Time magazine. I don't know why guys like him get fawned over when completely wonderful writers who happen to be women who happen to write about women's issues feel like they get passed over critically.
But I know that the hype was the reason that I requested the audiobook. I know that I ended up enjoying — really enjoying — the book, even listening with a critical ear and the mindset of "Prove that this book is worth the hype."
There are other times I stay away from hype. I was in a neighborhood book club back in the late 90's. It was that kind of book club, the kind where many of the women didn't read the book, and even when they did, the discussions never went much further than "I liked it," or "I didn't really like it," or "It would make a good movie." We read a lot of Oprah books from that era: The Pilot's Wife, Tara Road and Jewel were a few I remember. After reading a few more of her picks (and seeing the hype that a nod from Ms. Winfrey can give a book), I realized that I didn't care what kind of books she wanted me to read. They were generally stories about a woman who bucked convention and/or got out from under the yoke of evil oppressive men. . . . but I digress.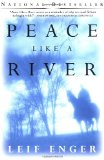 Hype has hindered my enjoyment of a few other books (or maybe I wouldn't have liked them anyway). Literary housewife types love Gilead by Marilynn Robinson, but all of those people also love To Kill a Mockingbird and Peace Like a River, so I sort of stayed away, because when I read Peace Like a River, I was waiting to be wowed, and I just wasn't. Don't get me wrong, and don't go saying that I think that TKAM is overhyped, but for me — I just didn't get it. It's a nice story. A bit barrier-breaking for its time, I suppose, but reading it in the 21st century doesn't feel so revolutionary. The first time I read The Lion, the Witch and the Wardrobe, for a Children's Literature class I too in college, I have to admit I felt the same way. Everyone said how symbolic it was, and again, though it was a good story, I missed it the life-changing symbolism of a Christian life.
I know I'm making some enemies here, and feel free to jump in and respectfully disagree with me in the comments.
To get back to the point, hype has maybe ruined some books for me, but as I found out this month, it also has served to introduce me to others that I might otherwise have missed.
How does hype affect what you read and how you feel about it? When has hype helped you find a book? When has it hindered your view of it?
Subscribe to our feed. Follow us @5M4B on Twitter. Check out our current giveaways.