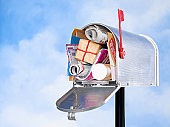 Attention: Mailbox Monday is on the move! For the month of August Chick Loves Lit will be hosting, so be sure to check in over there. We've had such a fun time with this meme. We've "met" some new book bloggers this way, and we love this opportunity to get our current readers' thoughts on what's to come.
JENNIFER
NANCY
I'm happy to report my first set of books to review:
Georgia's Kitchen by Jenny Nelson – I dove into this book about a NYC chef as soon as it arrived. Review will be posted soon.
Wild Soccer Bunch – this series is wildly popular internationally and has now arrived in the US with the first English language installment, Kevin the Star Striker. With the fall soccer season closing in on us, I look forward to reading this with my own soccer star.
Stay by Allie Larkin – A woman adopts what she thinks is a German shepherd puppy off the internet, but when the dog arrives it turns out to be an enormous Slovakian police dog, who she names Joe. Dealing with Joe helps take her mind off her love life problems and as expected, helps her meet someone new. I'm a big dog lover and looking forward to what sounds like a fun read.
DAWN
It was a slow week, but two books in the mail is always better than none! My nightstand post from the other day actually included these titles already, because my summer reading craze has knocked my pile down very low, so I'm predicting that these books won't take too long to go from doorstep to final review.
One that arrived this week but already has a bookmark firmly secured a few chapters in is Sarah Pekkanen's The Opposite of Me. A story of life changes and personal transformation? Exactly my style.
Maybe This Time by Jennifer Crusie sounds like it will be a mysterious but fun read, complete with kids in need of adult love and care and an old house in need of an exorcism! Can't say that I've read anything like that lately.
LISA
I am so excited about receiving Steven James' newest thriller featuring Patrick Bowers, The Bishop! I've read (and completely enjoyed) the first three novels in the series The Bowers Files and I canNOT wait to begin this one!
We here at 5 Minutes for Books love to hear your thoughts on what we are reading, and what book reviews to come might be of interest to you, so please let us know in the comments.

Each Tuesday we have a different meme that you join in, from Kids' Picks to What's on Your Nightstand, to a Children's Classics challenge. Join Us!
Check out our current giveaways. Subscribe to our feed. Follow us @5M4B on Twitter.