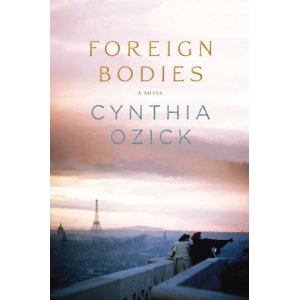 Foreign Bodies opens with a letter from a brother to a sister, in which he instructs her to go to Paris to try to find his son and give him a check, which he will presumably use to return home. From this letter we immediately see what kind of person he is – not a very nice one. The story is told via letters, interspersed with real-time narrative. It is an effective way to show the relationship between the brother and sister, and to see Bea's progress as she deals with her past and takes on her future.
As a parallel, her young adult niece and nephew are each trying to escape their past and chart their own future.
The sparse writing and narrative fits the emotional detachment of the characters and the setting – 1950's, which also allows the lapsed time in between letters and action to be effective. What a different story this would be if it took place in the age of 24-7 communication!
I always say that I enjoy reading "literary fiction," when in fact I am often reading well-written women's fiction (which I might erroneously call literary fiction). Cynthia Ozick's Foreign Bodies is definitely literary fiction, and in fact is supposed to parallel the story of Henry James' The Ambassador, which I may try to read at some point after having had this introduction to the theme.

Jennifer Donovan is a reader. She also blogs about her life as a wife, mom, friend, and traveler at her Snapshot blog.