Every year, I keep a list of the the books I read. Most years, my list is filled primarily with fiction titles. When I look at my list from 2010, however, it is quite different from past years, and I realize it is a very good snapshot of my year.
Last January, I started running. A friend encouraged me to join her in a Couch to 5K program, and I decided to give it a try. I have always enjoyed exercising, but always hated running, so I set a BIG goal (the Disney Princess Half-Marathon in 2011) for motivation. I am glad to say that I am up to 8 miles, and I thought I would share some of my favorite running books from my pile this year. One of the first books that I read was Marathoning for Mortals
. This is a great book for beginners: it will inspire you and convince you that you can be a runner. The book includes training plans for running, running and walking, or walking half-marathons and marathons along with a wealth of other information about running. If you are considering changes to your exercise routine in 2011, I highly recommend this book. Two other books that I recommend are Galloway's Book on Running
and ChiRunning
. ChiRunning
really helped me to transform my running form, while Galloway's book has changed the way I run races and train. Galloway recommends an interval style of running, and this is a technique I have started using. Amazingly, I finish faster with walk intervals, and I definitely finish stronger. Whether you are a new or experienced runner, Galloway's plan is something to consider.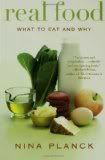 In May, I started having some health problems. After several months, I ended up with a diagnosis of reflux, but during this time, I completely changed my eating habits. My diet today is far from perfect, but I am much more aware of the pitfalls of the American diet and our current food system (I am also 15 pounds lighter, simply from greatly reducing the amount of processed foods that I eat). If you are interested, I highly recommend three books (I read many, but these were the best). If you are like me, Real Food: What to Eat and Why
and In Defense of Food
will make you realize that almost everything you eat is junk. After reading these books, I was completely amazed and disgusted by the food I have been serving my family (and buying at restaurants), and I realized I needed to move toward real, whole foods. These books are counter-cultural: they question much of the nutritional information we have been given by the mainstream media and the government, but they are based on history and research. I highly, highly recommend them. If you enjoy these book are are ready for more information and recipes, look no further than Nourishing Traditions: The Cookbook that Challenges Politically Correct Nutrition and the Diet Dictocrats
. This book contains some of the same nutritional information as the aforementioned titles, but it has hundreds of pages of recipes to enable a lifestyle change. My family has a long way to go in our quest for healthier eating (really it is my desire; my kids would say they are fine with the junk), but these books rank among my favorites from 2010, and I can't recommend them highly enough.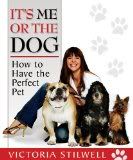 In September, my daughter started asking for a puppy as a present for her upcoming birthday. Amazingly, her dad allowed it, and we are now proud to have a Shih-Tzu/Bichon mix named Oreo. Before bringing Oreo home, I started reading everything I could about puppies (I've never had a dog). By far the best book I read was Victoria Stillwell's It's Me or the Dog: How to Have the Perfect Pet
(I highly recommend her show on Animal Planet as well). It's Me or the Dog
is written in a format that is very easy to read and understand, and the book also includes beautiful color photos. Between watching Victoria's shows and reading her book, we have been able to successfully adapt to having a puppy, and we are well on our way to having a well-behaved and well-trained dog. Without this book or the shows, I shudder to think of the mistakes we would have made. Two other books that I enjoyed are The Art of Raising a Puppy
by the Monks of New Skete and How to Raise the Perfect Dog: Through Puppyhood and Beyond
by Cesar Milan. Both were informative and enjoyable. If Santa brought a new puppy to your house, any of these books would be great (and Victoria Stillwell's book would even be handy if your puppy is now a dog).
These books give a glimpse of some of the major changes I have experienced in 2010. Although I enjoy reading as a way to escape from the day-to-day, my reading list this year was more of a reflection of real life. What about your list from this year? Does it tell anything about you, or is it more of a random hodgepodge? Feel free to leave a comment about your reading from 2010. I would love to hear about it!
Lauren is a wife, mother-of-two, and an avid reader. She blogs about running, her eating habits, puppies and other life events at Baseballs and Bows.