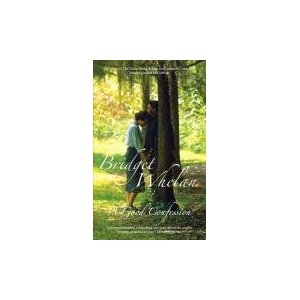 Whenever I read British literature, I find myself transported. It seems so foreign to me, even more so than reading the South Asian authors and Middle Eastern authors who I love, perhaps because I always feel like it should feel more similar to my own experience, since they speak the same language. So I'm surprised when I read a story just how different it is.
A Good Confession is set in 1950's England and Ireland, and the setting is lush and rich and a very real part of the story. Cathleen Brogan is a young widow. Her husband has just died at less than 30 years old, and her life is suddenly changed. This is not a grief-stricken novel, although Cathleen often wonders – and echoes the fears that most of us hide – "What am I going to do now?" No, Cathleen does what she must to get by, including accepting help from her mother and sister, getting a job, and following her heart.
It's this last part that gets her in trouble. When Mick Brogan dies, old family friend and cousin Jerry Brogan comes to perform the funeral mass. He and Cathleen met only once before, when he performed her wedding mass, but this time there's a noticeable attraction, which puts both of them in a tough situation.
Mick's death forces Cathleen to figure out who she is going to be. Her ties with others around her are strengthened, and the supporting cast of characters add interest and depth to her story.
Though it's not a classic "page-turner," Bridget Whelan's prose and characters were compelling. A Good Confession was a delightful read, with only a few uses of bad language and mild sexual content that will appeal to those who enjoy romance, historical fiction, or British family sagas.
Jennifer Donovan loves to visit other places in the pages, since she can't hop on a plane as often as she'd like to see them herself. When she does get the chance to travel she tries to blog about it on Snapshot.