Joshua Henkin is the author of the New York Times Notable book Matrimony. Read my review (and enter to win a copy) at 5 Minutes for Mom. Download a book group guide or invite him to participate in your group HERE. This essay first appeared at Books on the Brain. This is an excerpt, so go there to read even more.
These days, when my four-year-old daughter sees me putting on my coat, she says, "Daddy, are you going to a book group or just a reading?" My daughter doesn't really know what a book group is, but in that phrase "just a reading" she has clearly absorbed my own attitude, which is that, given the choice between giving a public reading and visiting a book group, I would, without hesitation, choose the latter.
I say this as someone who has never been in a book group (I'm a novelist and a professor of fiction writing, so my life is a book group), but I am really part of a broader phenomenon, which is that publishers—and authors—are beginning to recognize the incredible clout of book groups. I recently was told that an estimated five million people are members of book groups, and even if that estimate is high, there's no doubt that book groups have the power to increase a novel's sales, often exponentially. I'm talking not just about Oprah's book group, but about the web of book groups arrayed across the country that communicate with one another by word of mouth, often without even realizing it.
I make no bones about this: I participate in book group discussions of Matrimony in order to sell more copies of my book. But there's a paradox here. On several occasions, I've driven over four hours round-trip to join a book group discussion. You add enough of these trips together and it's not surprising that my next novel, which was due at the publisher last month, is nowhere near complete. I have spent the last year publicizing Matrimony as a way of furthering my writing life (writers need to sell books in order to survive), and yet what I love to do most—write—has had to be placed on hold.
I say this without a trace of resentment. I lead a charmed life. I get to write novels and have other people read them, and if I, like most writers, need to do more than was once required of us to ensure that people read our books then so be it. And in the process, thanks to book groups, I've had the pleasure of meeting far more readers than I could have imagined and have learned a lot more than I expected.
So I want to speak up on behalf of book groups, and to offer a few cautions, and a few hopes. First the good news. From coast to coast and in between, I've found a huge number of careful readers from all ages and backgrounds who have noticed things about my novel that I myself hadn't noticed, who have asked me questions that challenge me, and who have helped me think about my novel (and the next novel I'm working on) in ways that are immensely helpful. I've certainly learned more from book groups than from the critics, not because book group members are smarter than the critics (though often they are!), but because there's more time for sustained discussion with a book group, and because for many people the kind of reading they do for a book group marks a significant departure from the rest of their lives, and so they bring to the enterprise a great degree of passion.
Which leads me to my hopes, and my cautions. First, where are all the men? True, my novel is called Matrimony, but men get married too, at more or less the same rate as women do. Yet my experience has been that women read fiction and men read biographies of civil war heroes. And women join book groups and men don't. Yet those few co-ed book groups I've attended have been among the most interesting. And if, as seems to be the case, book groups have led to an increase in reading in a culture that otherwise is reading less and less, it would be nice to see more men get in on the act.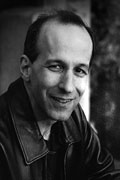 Second, if I were allowed to redirect book group discussions, I would urge the following. Less discussion about which characters are likable (think of all the great literature populated by unlikable characters), less of a wish for happy endings (Nothing is more depressing than a happy ending that feels tacked on, and there can be great comfort in literature that doesn't admit to easy solutions, just as our lives don't), less of a wish that novels make arguments (Readers often ask me what conclusions Matrimony draws about marriage, when the business of novels isn't to draw conclusions. That's the business of philosophy, sociology, economics, and political science. The business of the novelist is to tell a story and to make characters come sufficiently to life that they feel as real to the reader as the actual people in their lives.) But this is all part of a longer and more complicated discussion—perhaps one we can have in a book group!