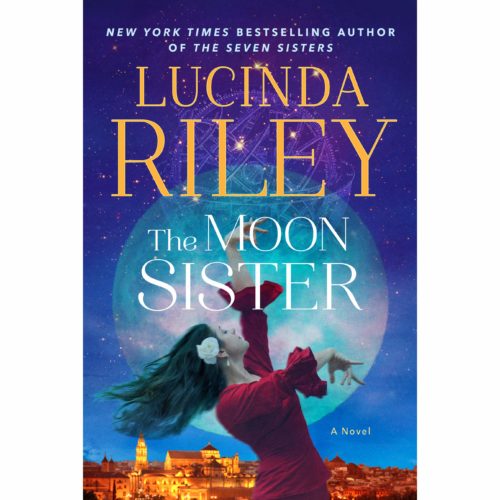 Tiggy D'Aplièse has always been the mysterious sister, sensitive and spiritual. She gets a job caring for endangered Scottish wildcats on a breathtaking estate in the Scottish highlands, and feels a soul connection with the local laird, her boss and also her doctor. She also meets Chilly, an ancient Gypsy who lives in a small cabin on the grounds and regales her with stories. Chilli eventually admits he knows who she is and tells her that it was foretold that he would be the one to send her home, to discover her roots in the small Romani community on the outskirts of Granada, Spain.
Lucia was born in 1912 to a very poor family, but her passion and talent for dancing flamenco made it evident from a young age that she was destined for something more, and she definitely has the personality of a diva. From the time she was 10, she disobeyed her mother and danced professionally in bars and town squares, earning some money and much fame. But as Spain's devastating civil war loomed closer and closer, Lucia found herself having to flee with a troupe of dancers, leaving her family behind. Eventually she will have to choose between her dance and the people she loves, and it's hard to imagine anything other than dance stoking the fire in her heart.
The Moon Sister is the fifth book in the series following the adventures of six young women, adopted from all corners of the globe by the enigmatic Pa Salt, named for the seven sisters of the Pleiades and raised in splendor in his mansion on Lake Geneva. His sudden death leaves them all devastated (and there are hints that all may not be as it seems), yet he was prepared enough to leave for each of them instructions that, if followed, will lead each woman back to her birthplace and birth family and history. I have read books two, three, four and now five (linked to my reviews). I have to admit that while I enjoyed books 2 and 3 a lot, books 4 and 5 have not  been as good. The Pearl Sister (book four), CeCe's story, fell a little flat, and Tiggy was a little too mystical for me, and the (SPOILER) deer that was apparently a spirit guide/possibly Pa come back to watch over her had my inner skeptic rolling her eyes. I found that my disbelief could not be suspended. Likewise I simply could not swallow that even the most mystical of humans could remember the ceiling of the room where she was born.
However, Lucinda Riley is a talented storyteller. She always includes an origin story (i.e. the Romani in Madrid) and a modern one (i.e. Tiggy in Scotland), and yes, readers can spot the connections between the two a mile away, but she spins a great yarn with a few good twists and I for one am always up for that. Although I didn't love this particular story, I am still looking forward to the next installment. This series is worth checking out.
FIND LUCINDA RILEY ONLINE:
Website: http://www.lucindariley.com
Twitter: @lucindariley
Facebook: @Lucindarileyauthor
ORDER: