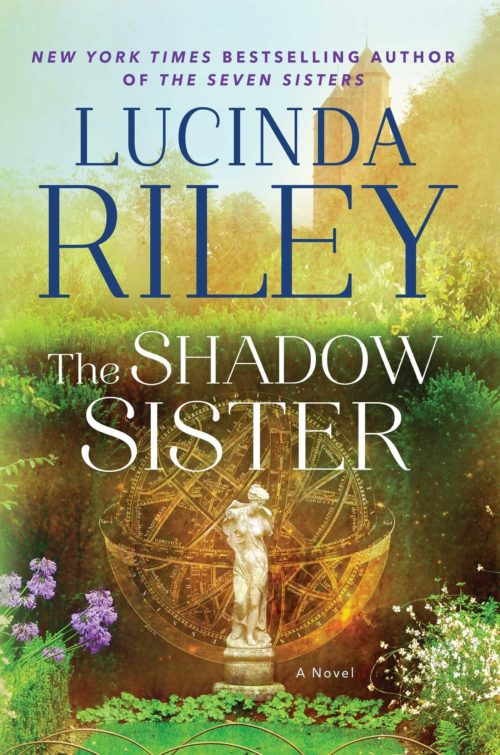 This is book 3 of a series about a group of girls adopted by the enigmatic and elusive billionaire Pa Salt and raised in the idyllic setting on Lake Geneva known as Atlantis. The girls' origins span the globe and they are named after the Pleiades, the 7 sisters, although there are only 6 of them–the last one, Merope, was never brought home. The books open with the death of Pa Salt, and his clues given to each girl about her origins and family of birth. Each girl connects with a specific era and place, and part of the book is historical fiction which tells the story of the modern girl's ancestor. For example, the second book of the series traces the second sister Ally's origins back to Norway and tells the story of a young singer who was the "ghost voice" for composer Edvard Greig's version of Ibsen's poem Peer Gynt. I read The Storm Sister (linked to my review) a year ago and enjoyed it. Although the books are part of a series, they can be read and enjoyed separately.
Star, real name Asterope, is the 3rd sister and has always been a quiet one. Adopted as a baby, she was so late in talking that her "mother" taught her sign language. (I put mother in quotes because the mother-figure is actually the housekeeper, but they all call her "Ma.") She and the next sister, Cece, have always been very  close, sharing a room by choice. Cece is outspoken and needy, and Star has always been happy to exist in her shadow, even to the point of giving up her own dreams to help her sister.
But finally, in her mid-20s, this is beginning to chafe. She's tired of Cece being so blind to her own wants and desires. Cece buys and furnishes a gorgeous modern apartment in London for the two of them, while Star longs for something older and with character borne of long years of habitation. Although she is so shy that following up her clues is overwhelming to her, she finally manages to enter the antique bookshop named Thomas Merton's Books, where she follows her instructions and asks about Flora MacNichol.
The owner/proprietor of the bookshop, Orlando, is as quirky and whimsical as you could desire. He adores routine and good food, and invites Star for a weekend with his extended family, including his deaf nephew, who steals Star's heart. She finds herself inexplicably drawn to both the family and their old Kentish manor which has been in the family for generations.
The Shadow Sister also follows the life and times of Flora MacNichol, an independent young woman who was friends with Beatrix Potter and lived in the Lake District. Although her family is gentility, she is not permitted to have a London debut, although her younger sister has one. Later, she is sent to live in the household of the notorious Alice Keppel, mistress to Edward VII and mother to Violet, who would later become famous for her relationship with Vita Sackville-West. (Aside: why yes you do want to research Alice Keppel; she's a very interesting character and you can easily spend far too much time down this internet worm-hole!) Flora struggles to understand society, feeling like a pawn in a game which everyone but herself understands. And through many twists and turns, eventually all is revealed–including her connection with Star, Orlando, and his family.
Lucinda Riley is not an amazing writer but she is a fantastic storyteller. I have really enjoyed both of her books that I've read so far, and I'm looking forward to the rest of the series. Although the coincidences tend to be a bit too neat, and her endings too cut and dried, I appreciate her ability to seamlessly weave past and present and present a really good, enjoyable story. I really recommend these books; perfect to curl up with for a most enjoyable afternoon!