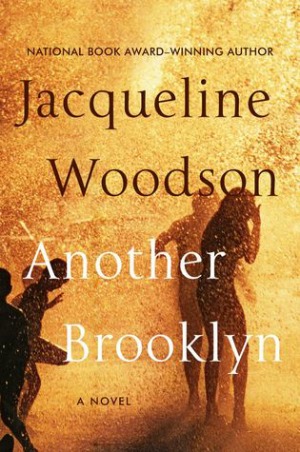 The list of awards received by author Jacqueline Woodson is long and prestigious and includes a Coretta Scott King Award, a Newbery Honor Award, and a National Book Award among many others. Whether she's writing for children or young adults, her form and delivery are just pure magic. With her first adult novel in twenty years, Another Brooklyn brings that magic to older readers.
August returns to Brooklyn to care for her ailing father, and it's after his funeral that she crosses paths with one of her childhood best friends on the subway. The sight of Sylvia releases the flood of memories that comprise the novel, with August as narrator. Because these are memories, readers know they are not only getting August's perspective, but that the story being told is also subject to the rewriting that our minds often do to our memories. But, memory is what makes us who we are, so August is laying out exactly who she is as she relays her memories of her formative adolescent years.
She first sees the three girls who would become her closest friends from the window of her apartment where her father has instructed her and her younger brother to remain during the day. The move from Tennessee to New York has upended August's world, as well as the absence of her mother. Though she reassures her brother that she will be returning to the family, it is readily apparent that it was her mother's death that prompted the move North.
The friendships among the four girls sees August through the challenges of her early adolescent years, growing up as a black girl in Brooklyn. Early in the novel, there is a passage that so beautifully conveys this time in this place:
Somehow, my brother and I grew up motherless yet halfway whole. My brother had the faith my father brought him to, and for a long time, I had Sylvia, Angela, and Gigi, the four of us sharing the weight of growing up Girl in Brooklyn, as though it was a bag of stones we passed among ourselves saying, Here. Help me carry this."
Woodson so perfectly conveys the struggles associated with growing up in 1970s Brooklyn in this succinct passage, and the dangers that the girls could potentially face– sexual assault, teenage pregnancy, drug addiction– are always ominous in the background of their childhoods and comes through in August's memories.
I cannot recommend this novel highly enough. It's a transporting read, and knowing that it is built upon Woodson's own memories of growing up in this time and place gives it extra weight. After quickly devouring this novel, I was excited to listen to Jacqueline Woodson's conversation with Terry Gross on NPR's Fresh Air, which was as engaging as I could have hoped for.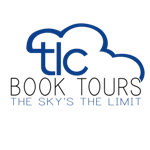 We're happy to be participating in the TLC Book Tour for Another Brooklyn.
Check out our current giveaways. Subscribe to our feed. Follow us@5M4B on Twitter or on Facebook. Pin away with us on Pinterest.