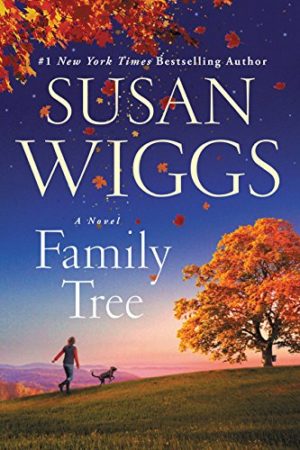 Annie Harlow has the life she's always wanted as the producer of a hit cooking show that stars her handsome chef husband. When she finds out some good news she can't wait to share with him, she rushes to the studio, only to walk in on him with his co-star in a delicate position, to put it nicely. When she rushes out of the trailer a freak accident occurs, and Annie's life is changed forever.
A year later, Annie wakes up from a coma. Back home in Vermont, surrounded by her family, including her divorced parents, Annie doesn't remember much about her recent life. But her memories of her high school boyfriend Fletcher, now the town judge, her love of cooking, and her family's maple syrup business couldn't be clearer.
As Annie recovers, both her body and her mind, the details of her recent past come back to her, and she isn't sure if she wants to return to that life, or start over again.
The plot of Family Tree isn't a new one — girl wakes up from coma with a chance to start over — but the details are just different enough to keep the reader turning the pages. The present story of Annie's recovery is mixed with her past as a teenager working for her family's business, meeting and falling for Fletcher, and the progression of their relationship. I admit to wanting more of her present and not caring so much about every detail of her past, but do realize it was necessary to tell the whole story.
I enjoyed Family Tree, and am surprised I haven't read anything by Susan Wiggs until now. I look forward to reading more of her work.