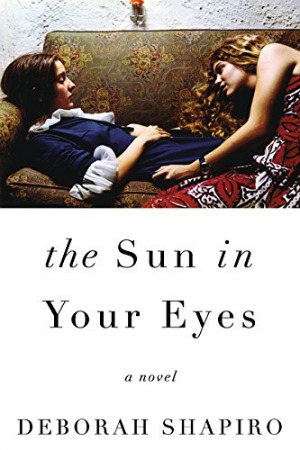 The Sun in Your Eyes, Deborah Shapiro's debut novel, revolves around a topic familiar in women's fiction– female friendship. But the exploration here is perhaps deeper than usually depicted, for the two main characters' inner lives are turbulent and interwoven. The result is a heady novel told from both women's perspectives at various times in their lives.
To say that Lee Parrish has issues stemming from her parents would be an understatement. Her father, a famous singer and beloved icon, died young when Lee was only a child, and she doesn't remember much of him at all. Yet, her life was in many ways defined by her relationship to him. She's always felt that her mother is holding back on the full truth about his death, leaving a lifelong strain between them. Vivian Feld fell under Lee's spell almost immediately when they met in college (the second time they met, actually, as the first time was a short and strange encounter), and they soon were roommates, along with Andy Elliott, a young man obsessed with music as well as with Lee.
The novel opens a decade after their time together in college, and Lee and Viv haven't been in touch for several years. Lee reappears, asking Viv to accompany her on a road trip of sorts, on a quest that Lee is intent on finally seeing through– to learn more information about her father's last days, and to find the recording that he was working on before he died.
As the two women come together again, readers see the pull they hold for each other. Viv, bored in both her professional life as a writer on a soap opera and personal life married to Andy, can't help but say yes to one last hurrah with Lee. With sections that alternate narrator and skip back in time, the full story of their friendship is gradually revealed, warts and all.
I found the writing to be compelling, though sometimes too jumpy at points so that I had trouble keeping track of time and place. Perhaps this novel begs to be read slowly and thoughtfully, engaging the reader in analysis of each protagonist's true motivations and emotions, as they're not always what they present.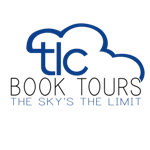 We're happy to be participating in the TLC Book Tour for The Sun in Your Eyes.
Check out our current giveaways. Subscribe to our feed. Follow us@5M4B on Twitter or on Facebook. Pin away with us on Pinterest.