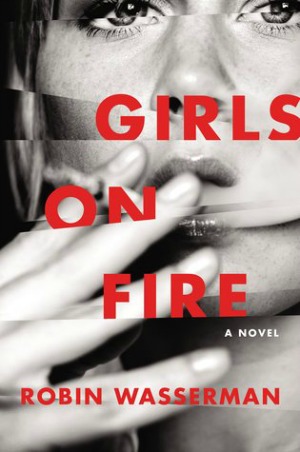 A small American town in 1991 saw a distinct high school culture, and in it there was always that one couple that ruled at the top of the social hierarchy. In Robin Wasserman's Girls on Fire, the dark and twisty story begins in a small town in Pennsylvania with the body of the boy half of that couple found in the woods, gunshot to the head and the gun in his own hand. The aftermath of this discovery sees the conservative town's adults increasingly afraid of the rise of apparent satanic worshiping and wary of the general state of their youth.
More specifically, the story follows two girls, Hannah Dexter and Lacey Champlain, the former a seemingly average girl going about her daily average life, and the latter anything but average. Lacey takes Hannah, who she immediately renames Dex, under her grunge-loving wing. Gone is the look that helped Hannah blend into the scenery, and out come the black Doc Martens, over-sized flannel shirts, and body-hugging tops that give Dex a new signature look, or at least publicly peg her as Lacey's sidekick.
The bond that grows between Lacey and Dex is complex and dark, and its description depends on the perspective. Lacey and Dex may spend much of their time together, but the level of honesty that exists between them isn't necessarily high nor consistent. Lacey may be more aware of the realities of each of their backgrounds, but she isn't terribly forthcoming with Dex about everything, at least not at first, and Dex has yet to grow out of her youthful naivete. When faced with ugly truths about her own capabilities as well as those of Lacey, she prefers denial… until that simply isn't an option.
This novel is absolutely riveting, and wholly terrifying as a snapshot of what two girls could come to. Switching off as narrators, both Lacey and Dex's voices are distinct and captivating, conjuring memories of adolescence, especially as I was just about their age in the early 1990s. There's much here that will remind any post-adolescent girl of the heavy emotions involved in teenage friendship, but hopefully most readers won't relate specifically to the extremes to which the protagonists went in pursuit of satisfaction– call it revenge, call it fulfillment, or call it proving themselves. Whatever name you give it, it makes for one dark tale.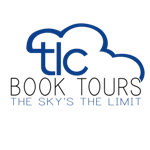 We're happy to be participating in the TLC Book Tour for Girls on Fire.
Check out our current giveaways. Subscribe to our feed. Follow us@5M4B on Twitter or on Facebook. Pin away with us on Pinterest.