I received complimentary press passes to an early screening of this movie.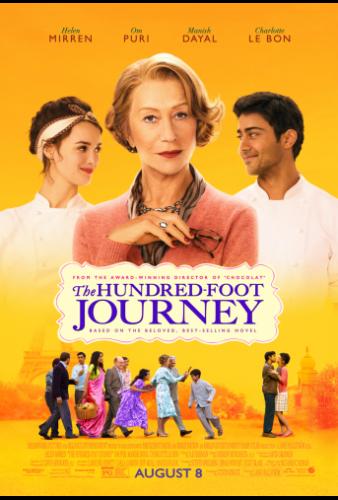 I remember seeing movies with my dad when I was a kid. We didn't just see kiddie movies (and of course "kiddie movies" didn't have quite the market then as they do now). We saw The Color Purple, for instance, which came out when I was 14, and Coal Miner's Daughter, which apparently came out when I was 10. Those movies have very little in common, except that I remember seeing them with my dad, and they aren't necessarily the kind of movie that one would expect a tween or young teen to want to see. But I like books and movies that make me think and feel.
My daughter is almost 16 now, and she is a little more sensitive than I am by nature (to be fair, 96% of the world is probably more sensitive than I am). I have definitely enjoyed watching movies with her lately like Guardians of the Galaxy (linked to my review at 5 Minutes for Mom), but doesn't necessarily go for the touching drama genre.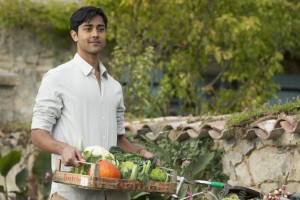 I've been surprised to find that my 10-year-old son does generally like those kinds of movies. I first noticed it when we watched E.T. (which my daughter never would), and when I took him earlier this summer to see Million Dollar Arm (linked to my review). We actually saw a preview for The Hundred Foot Journey at that movie. When I was invited to an early screening, I asked him if he remembered the preview and might want to go. He did!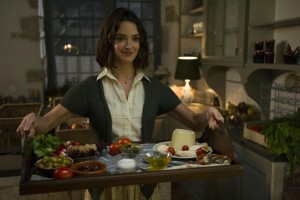 The movie is one of passion. No, not rolling in the sheets (though there are two budding romances), but the passion of following one's dreams, the passion for food, for family. It's also a beautiful movie. The sauces and big pots of food waft off the screen. The scenic French countryside, peppered with French language, add to the extremely beautiful setting. The movie is funny and sweet and really really beautiful. It's even a bit inspiring. When the young woman Marguerite and Hassan are talking about their love of cooking, she told him that she mastered the French sauces at 12. Kyle turned to me (yes, he talks during movies), and said "So, at 12 I could try cooking French food?" I told him he could try now!
These characters all grab the viewers' hearts. The young characters are full of dreams, but the older characters are fighting just as hard to keep making their dreams a reality. Kyle and I both loved this movie.
Next up, I think that I'll show him the Life of Pi, which I've wanted to watch for ages, but couldn't get anyone interested.
The book
This really is based on a book, which I presume caught Oprah's eye. She and Steven Spielberg are the producers. I have not read the book, but I have added it to my list. Reading the description, it sounds as if more culinary and travel adventures are experienced before they settle in the French countryside.

Has anyone read it? I'd love to hear your thoughts.
Content
This movie is rated PG and is in theaters August 8. It's a nice family film. Dark times in Hassan's life are hinted at (in a similar way to the treatment of Million Dollar Arm), but everything is kept very PG. I don't remember any bad language, and the couple of instances of innuendo are done in such a way that they will go over younger viewers' heads. There was some emotional intensity with the loss of his mother, but again, totally age-appropriate.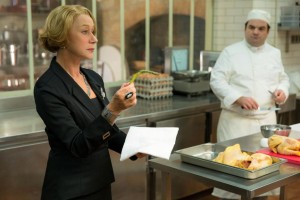 Find out more
In DreamWorks Pictures' The Hundred-Foot Journey, the opening of a new Indian restaurant in the south of France next to a famous Michelin-starred eatery is nearly cause for a heated battle between the two establishments, until Le Saule Pleureur's icy proprietress, Madame Mallory, recognizes her rival's undeniable brilliance for preparing masterful meals.