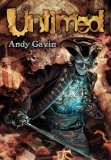 Charlie Horolage has some unique problems. For one, his apartment is covered with sticky notes to help his mother remember his name. Teachers never notice him, and what's worse, girls don't either. It's like he's invisible. One day just after his 16th birthday when he's in downtown Philadelphia, he sees a strange clockwork man who tries to kill him. The man begins to chime like a clock, and then underneath him, a strange swirling hole opens up. Charlie follows him into the hole, and ends up in London in 1725.
In London, he sees a young Ben Franklin working in a printing shop and hooks up with a girl named Yvaine and a rag-tag band of cutthroat thieves. He is introduced to squalor and mess of a time when the world was one's toilet, and to drink water was to take one's life in one's hands. He begins to fall for Yvaine, but she's a girl who comes with issues–her illegitimate son with Franklin, her relationship with the leader of the gang, who doesn't take kindly to romantic competition.
Charlie comes to realize Yvain is a time-traveler herself. However, she can only go forward in time, and he can only go backwards. Meanwhile they, and all other time travelers (including Charlie's father and aunt), are in constant danger from the clockwork men, who can also time travel, and whose mission is to destroy them. Yvain's parents, both of whom were travelers, were killed in front of her by the same clockwork man who led Charlie to London.
When Franklin is killed in a botched robbery, Yvain and Charlie escape (if they travel together, they can go backwards or forwards) to the France of 1807, where they meet Yvain's grandfather and experience a "Time quake" which means they have somehow changed history. Sure enough, when they arrive in Philadelphia of 2011, they find a world completely unlike the one Charlie knew and loved. Electricity was never discovered, slavery still exists, and clockwork things are everywhere. Independence Hall shows paintings of the hangings of George Washington, Thomas Jefferson, and other rebels, and King Charles (i.e. the one we know as Prince Charles now) is celebrating his Silver Jubilee. Charlie and Yvain conceive a daring plan–they will go back in time to prevent Franklin's death and change history back. Charlie's father doesn't think it will work, but the two teens are determined to try.
Untimed
is definitely for older teens. There are several sex scenes and in 18th-century London where the water was far from clean, young Charlie gets drunk several times.
I'm pleased to announce that one of you can win a copy of Untimed
. Just leave a comment below to be entered to win. You can also follow the instructions in the rafflecopter below to earn many changes to win the grand prize sponsored by Tribute Books.
Check out our current giveaways. Subscribe to our feed. Follow us @5M4B on Twitter or on Facebook.
We have several winners from past giveaways to announce: