Some kids might enjoy reading about a particular time. I was — and still am — drawn to 1920's and 30's history and literature, and of course homesteading prairie stories are always popular (actually can someone tell me if they ARE still popular? I'm not sure they are, and that makes me sad), but I don't know if I've ever heard a kid describe what they like to read as "historical fiction." That said, a strong setting can make a good story even better. These Cybils Middle Grade Fiction nominees both have an historical setting and a very contemporary or timeless (= accessible) feel.
This story has a dash of magical realism, since the story is threaded through a narration from Miss Kanagawa. I like the description from the publisher where she introduces herself:

I am Miss Kanagawa. In 1927, my 57 doll-sisters and I were sent from Japan to America as Ambassadors of Friendship. Our work wasn't all peach blossoms and tea cakes. My story will take you from New York to Oregon, during the Great Depression. Though few in this tale are as fascinating as I, their stories won't be an unpleasant diversion. You will make the acquaintance of Bunny, bent on revenge; Lois, with her head in the clouds; Willie Mae, who not only awakened my heart, but broke it; and Lucy, a friend so dear, not even war could part us.
She introduces each of these stories of each of these different girls living in extremely different circumstances — from poverty to wealth, city or beach. Though their circumstances are different, they all have a need that Miss Kanagawa identifies and sees them through — just like a real friend should.
Let's start by looking at the cover — timeless. I'm not sure what it has to do with the story, but it is attractive. I would describe it as a novel of secrets — quirky and mysterious and fun. All of that transcends time, which in this case is 1941. Eleven-year-old Felicity's American father, who she calls "Danny" and her British mother "Winnie" take her across the pond to stay in Maine with her father's family who she's never spent any time with. Her uncle Gideon seems sad and refuses to play the piano, and in fact has nailed it shut. The mysterious "Captain Derek" refuses to come out of his room, Aunt Miami is dramatic (often reciting her favorite play "Romeo and Juliet") and a little sad, and "The Gram" is as stalwart as her name implies.
Derek turns out to be Felicity's age, and so they team up to figure out why Felicity hasn't heard from her parents, why Uncle Gideon takes long walks on the beach alone, and why he is so protective of the letters and packages that are delivered to him.
Most of the secrets are unraveled as Felicity and Derek have a "coming-of-age" summer as they start to make choices that will determine who they are.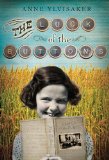 Tugs tells about the luck of her family the Buttons, which is in fact no luck at all. They are completely average. Tugs doesn't have good luck when she decides to bob her hair like all the cool girls have in 1929. She However, things change when Tugs enters to win a Brownie camera and actually wins it and becomes friends with Aggie, an opinionated and wealthy girl in town. It's a summer of change for her, and readers are delighted to read along with her.
This is probably the most "historical" of the bunch, but I found Tugs to be so relatable and the story so readable that I included it here. It's a fun summer story that touches on the themes of friendship, family, and identity.
Another previously reviewed book that could fit in this category is Jack Gantos' Dead End in Norvelt, which has some definite 60's setting, but is also timeless in readability.
Though I am a Round I panelist in this Middle Grade fiction category for the Cybils, my opinions are solely my own and are not meant to reflect the final outcome.
Don't miss a thing: Check out our current giveaways. Subscribe to our feed or video reviews on YouTube. Follow us @5M4B on Twitter or on Facebook.

Though it's a challenge, Jennifer Donovan can't imagine one more fun than reading as many of the nominees as she can in this 2 1/2 month timeframe. That's one reason she doesn't blog at Snapshot so much anymore.