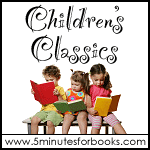 We've been exploring award winning children's book during our Children's Classics posts for the last few months, and I've really enjoyed reading about what award winners have graced your shelves lately! This month, I want to focus on a relatively newer award out there- one that I'm very, very aware of right now.
The Cybils Awards are the Children's and Young Adult Bloggers' Literary Awards and got their start in 2006. The kidlit blogosphere is certainly one of constant growth, so Jennifer and I both consider it a major honor to be involved with the judging panels for the Cybils for the last two years! For more information on how the award process works, check out the FAQ page.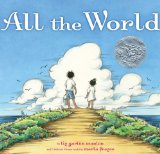 In looking at the finalists and winners lists, it's clear that this is a fabulous reference list to consult when looking for new books for your own children. Last year's Fiction Picture winner, All the World by Liz Scanlon amazed me from my first glance, and it's at the top of my list for gift giving still. The beauty of the rhyming text is rivaled by the gorgeous illustrations, and I'm left with a warm feeling every time I read it with my own children.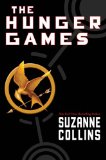 In 2008, Suzanne Collins' The Hunger Games received the Young Adult Fantasy/Science Fiction Cybils Award, and if you don't know why, you need to get yourself to a bookstore or library immediately. Collins' entire trilogy about a dystopian world in which a totalitarian government conducts "games" every year that are a horrifying mix of gladiator fights and reality television in order to keep its citizenry in check. These are definitely must read books and "classics" in their own time.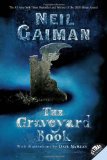 Two other titles stand out to me from the 2008 Cybils Awards, and although I have yet to read them, I've read enough about them to know that I will eventually enjoy them when they make their way to my shelf. The Middle Grade Fantasy/Science Fiction winner, The Graveyard Book by Neil Gaiman has been highly recommended by many bloggers, and I think that my oldest son is now just the right age for it. Perhaps this will be our next read-together book!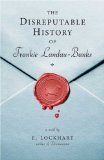 It might be a few more years, though, until he's ready for the 2008 Young Adult Fiction winner, The Disreputable History of Frankie Landau-Banks by E. Lockhart, so I believe I'll have to get to this coming-of-age tale on one my own!
How about you? Have you and your children read any Award Winners lately? If you blog about it, we'd love for you to link up with us here, or you could chat with us about it in the comments section, instead.
Check out our current giveaways. Subscribe to our feed. Follow us @5M4B on Twitter.
Dawn hasn't received many awards in her day (except for the coveted "Meanest Mommy in the World" title, more often than she'd like), but she is kind of a big deal on her blog, my thoughts exactly.