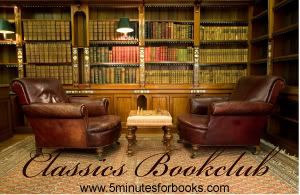 What do you do when you have some really smart and wise women on your team? You shut up and listen to them, that's what.
Dawn and Lisa spoke very articulately and passionately in our bookchat in conjunction with the Classics Bookclub on Les Miserables, so please have a listen.
We focused on the relationship between Jean Valjean and Javert. We also stumbled over our French (I did anyway), so if anything you can laugh at us (me).
It ends with us discussing the application of this study of the the law versus mercy in regards to our parenting.
We had some technical difficulties, so some of it is a bit garbled and we had to cut some of it out completely, but hang in there — it clears up.
Feel free to leave comments on your thoughts of our discussion, and other than doing bookchats on our Classics Bookclub books, let me know if you have any other ideas.
Click to download or listen: