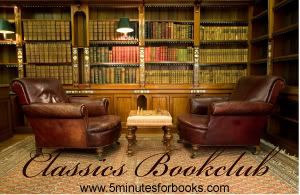 "There is no doubt that Marley was dead. This must be distinctly understood, or nothing wonderful can come of the story I am going to relate."
This line comes from the very beginning of the story. What a way to begin — it says so much of an indescribable, wonderful story with a real moral lesson attached.
I'm going to post my full review on my own blog in the morning, but I wanted to allow any of you who were ready to link up to do so, and remember, if you didn't get a chance to read it, you can read the whole story online HERE.
I posted some idea starter questions earlier this week, so you can use them as a basis for our chat, or feel free to simply give your impressions of the work as a whole.
Also, I'm looking for someone to write a Books on Screen column to run on 12/4 or 12/11 about "A Christmas Carol." I'd love to have a review of one (or more) of the versions, including more modern adaptations/paradies if you'd like. If you're interested, send me an email telling me which version(s) you'd cover in your guest post.
Next month is Shakespeare's Hamlet (January 6).
This month's Classics bookclub is brought to you by:
Hey moms – Like computers? Interested in health care?

Combine the two with a health information management degree from the University of Cincinnati. Finish your degree in as little as two years without interrupting your career and take advantage of the growing demand for health care jobs!
Classics Bookclub Participants
Powered by… Mister Linky's Magical Widgets.