Last month, Carrie shared six new children's releases that she reviewed as engaging and fun in the post Picture Books for 2010! I'm happy to follow in her lead and showcase a handful of books that have been released this year that I have enjoyed reading with my own crew of kids. With a mix of fantastic books like this, all kids' age groups are covered!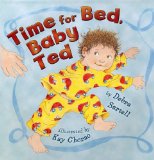 For the very youngest among my own children, Time for Bed, Baby Ted by Debra Sartell and illustrated by Kay Chorao, has proven to be the perfect just before bedtime reading material in our family. With Baby Ted pretending to be many different animals in what appears to be some classic bedtime-stalling-technique action, Ted's father gently guides him through the series of getting ready for bed tasks while playing along with his pretend game. I think it can be argued that Moms outnumber Dads in picture books by a significant margin, so this sweet and loving story featuring Dad caring for Baby Ted is most welcomed. Chorao's distinctive illustrative style covers the pages with soft pencil drawings and watercolor paintings, which just seem perfectly suited for the mood you want conveyed by a bedtime story.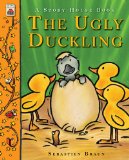 Classic children stories have been depicted again and again in various forms, and with the new portrayal of a story we all know, Sebastien Braun brings us a simple and adorable version of The Ugly Duckling. This straightforward telling of the tale of the hatchling who's not like the others is appealing in its simplicity, while still maintaining the lessons intended with the original fable. I'm a sucker for children's book illustrations, and the thick lines and bright colors of these adorable pictures drew me in immediately!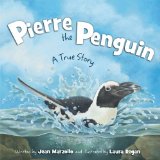 Nonfiction books provide an opportunity to educate and inform children, and when they're accompanied by rhyming text that reads like a fun piece of fiction, it's an absolute win-win. Pierre the Penguin: A True Story by Jean Marzollo and illustrated by Laura Regan falls squarely in this category and tells the story of a museum penguin who suddenly and inexplicably begins to lose his feathers. With care and ingenuity, a museum biologist crafts a special wetsuit that not only masks his changing appearance (that unfortunately has been making the other penguins avoid him), but also allows his feathers to regrow healthy and strong again. The accompanying Q & A section at the end of the book features information from Pam Schaller, the biologist who assisted Pierre and provides additional information and fun facts. My own two and three year old children enjoy this story, especially when it's being read to them by my nine year old son (who thinks it's pretty cool, too).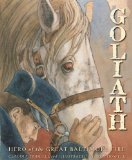 Picture books designed for older elementary school readers offer a nice bridging literary experience– more complex text supported by interesting illustrations. Goliath: Hero of the Great Baltimore Fire by Claudia Friddell and illustrated by Troy Howell intrigued me as a Marylander and tells the honorable story of a horse who was a major contributor in the fighting of one of the largest fires in our country's history– over two days, no less! While my younger children enjoy looking at the realistic illustrations, this book holds more interest for my older son who pored over the text as well as the additional information provided in the afterword.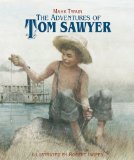 The 100th anniversary of the death of one of America's most memorable and beloved writers just passed last month, and the works of Mark Twain continue to attract new readers, as they very well should, in my humble opinion. I'm happy to say that I'm introducing one of his signature books to my own son right now, as we're slowly but surely reading through the complete original text of The Adventures of Tom Sawyer by Mark Twain with amazing illustrations by Robert Ingpen. What can I say that hasn't already been said about this story of an irrepressible and mischievous young boy? His adventures are known to generations of readers, and this new hardcover edition would be a welcome addition to any home's bookshelf.
I think you'll agree when I say that 2010 is shaping up to be a fantastic year for picture book releases! Reading any of these books with your own children would most surely be a pleasant experience for everyone involved.
When she's not reading on her own or with children snuggled up against her on the couch, Dawn can often be found blogging away at my thoughts exactly.