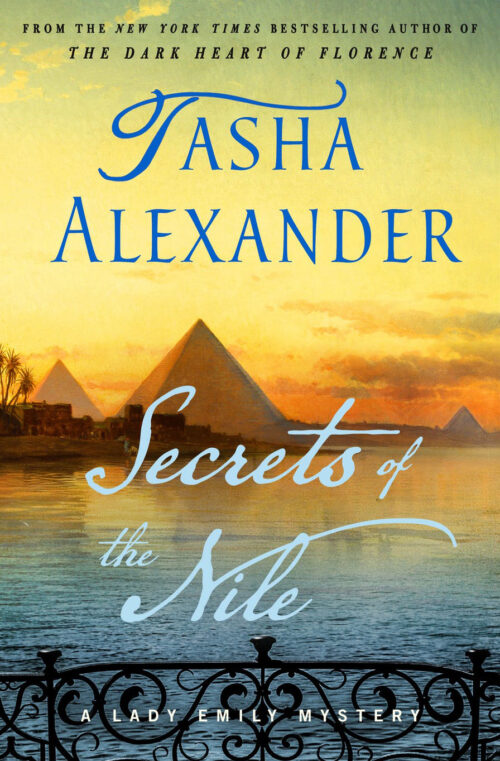 Lady Emily and her husband Colin are in Egypt to see the sites, tour ancient tombs and temples and, in the company of Colin's mother, stay as guests of Lord Deeley. He and Colin's mother are childhood friends and have stayed close their entire lives, but he has also nursed an unrequited passion for her over the years. That first night, Lord Deeley has prepared a sumptuous feast for his guests. At the end he drinks a specially-prepared tisane, clutches his throat, and succumbs to cyanide poisoning.
This isn't Lady Emily's first murder, but it soon seems that almost everyone had a motive. Clues keep popping up. One man's room contains apricot pits, a known source of cyanide. A letter is found accusing Lord Deeley of destroying another's political career, while a page torn from Deeley's journal seems to point the finger at Colin's mother. With clues aplenty, Lady Emily must keep her focus clear.
Meanwhile, interspersed with the more modern story (1904) is a story of an ancient Egyptian village of creators, and a woman who carves ushabtis, the stone servants who accompany the Pharaohs and nobility to the afterlife. This is a story of familial love, revenge, brutality, and it bears a striking echo to the more modern times.
Secrets of the Nile is an enjoyable book. It's the first I've read of this series, but I found that no hindrance. There are definite echoes of Agatha Christie in the setting and tone, but the author makes the tale all her own. I recommend it.