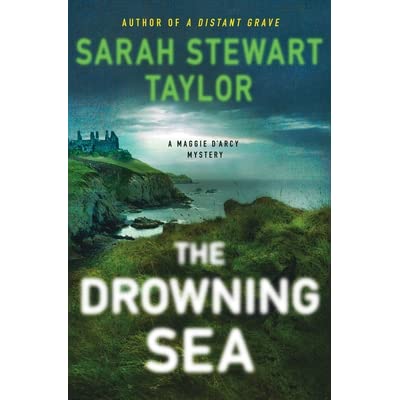 Maggie D'Arcy and her daughter Lilly, both from Long Island, are spending the summer with Maggie's Irish professor boyfriend Connor and his son, on a small West Cork peninsula that boasts a tiny village and an Anglo-Irish mansion on the cliffs. The village is charming but the mansion, brooding over the town, feels haunted by memories–and maybe even actual ghosts, as Maggie spots a figure in white through a window on the top floor.
Maggie is a former homicide detective, so although she has no jurisdiction in Ireland, she can't help being more than interested when a body washes up. Strangely, an autopsy shows that the man, a Polish construction worker who was well known in the community, had died 4 months earlier when he disappeared. The police are reminded of a similar case that occurred several years earlier. Meanwhile, Lilly has been spending lots of time with the victim's younger brother. He seems a good lad, but Maggie's worried about her daughter, and about the dark undercurrents of the seemingly idyllic place.
The last descendant of the family who owned the mansion is now a painter living in a cottage under the shadow of the family's former wealth. She tells Maggie she is haunted by memories of events that happened when she was a child. Could Maggie help her find out the truth? And will those former events shed light on current problems?
The Drowning Sea is actually the third Maggie D'arcy book, but the first one I've read. It stands alone just fine, although it references events from other books. Maggie is a sympathetic character as she finagles living with a new lover and his son while also guiding a teenage daughter in love, dealing with a new culture and an uncertain future, and solving a crime! It's a lot! This is a police procedural with plenty of character development, and I really enjoyed it! I'm looking forward to adding the previous 2 books in the series to my library, and hope to see more of Maggie in the future.