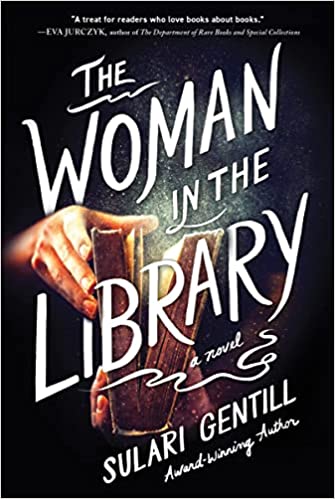 Ok, guys. This is a fun one. You're going to want to read it.
It opens with a letter from a fan to a writer. Dear Hannah, what are you writing? he asks. They agree that the writer will send chapters to the fan, who will respond with his thoughts. The writer's Australian, and the fan is actually in Boston where the book is set, so he provides some much-needed local color and information. The first chapter quickly pulls you in, as you read about four random people writing in the Boston Library, all drawn together by a ear-shattering scream, then a body found in a nearby room. The four agree to stay in touch, and become friends.
The breaks between chapters with the fan's responses pull you out of the story in a way that's self-reflexive, like a breaking of the fourth wall. There are essentially two stories going on, the world of the book, and the world within a world of the storyline. It's fascinating. The character of the fan as revealed through his letters is masterfully done, as he inadvertently reveals more and more of himself, all in response to the developing story. Even fans have things to hide, after all. It's also fascinating to see the author incorporate ideas from the fan–or choose not to follow his suggestions–and then see his responses to that as well.
The story itself is a really good read! The four people team together to solve the case of the murder in the library, and as they discover clues, things keep happening that keep them guessing about one another. Are they all what they seem? Almost certainly not. There are hidden secrets, past choices, things to beware of. At least one of them is a murderer. (Not a spoiler: you learn that early on) But does that have to do with the current case?
I thoroughly enjoyed reading The Woman in the Library. The characters are well developed, the pacing is masterful, and the clues are tightly held and slowly revealed, in ways that validate one's reading. I highly recommend it.