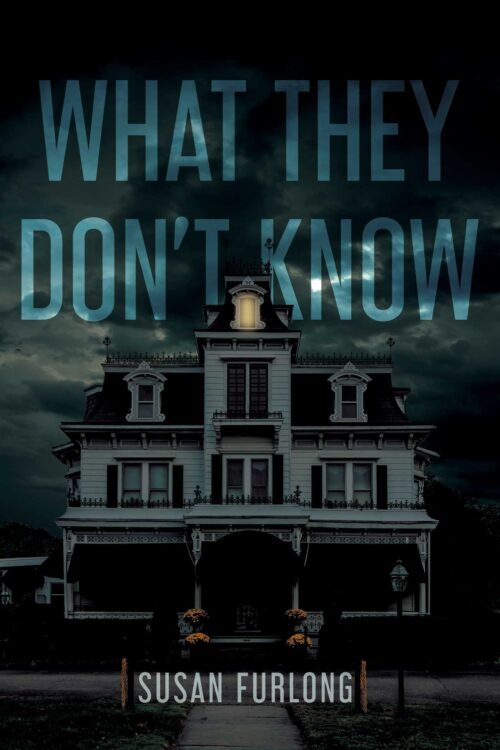 What They Don't Know begs the question of if it will hurt them, and after reading this novel, I'd have to say well, it might. The book opens with the scene of a dead woman in a barn, and a detective promising the corpse he will find her killer. Then we are transported to an earlier time, a book club. Four suburban middle-aged women, drinking wine and not really talking about the book. They are all neighbors in this posh suburb, and several of them have friendships stretching back decades.
Mona is the main character, and her story is told in the first person. She's not well mentally, and entering her world is disturbing. Her husband, Ben, is a well-respected psychiatrist who's opening a clinic for troubled youth, and who also functions as Mona's therapist. Their only son, Gus, is missing and not returning any of Mona's increasingly frantic texts to him. She's suspicious of Ben's fidelity, but swallows the pills in her day-of-the-week box faithfully, a toxic brew. She is obsessed with her dolls, and carries on conversations with them, convinced they return the favor. The story gets darker and twistier, as a cryptic Instagram account sends her on a treasure hunt of clues, culminating in the barn. And then, halfway through the book, there's a major reveal.
From here on out, the viewpoint of the book shifts. We hear from the detective, we read police notes, and…things continue to be twisty. I will say that I did not see that first major reveal coming, but the last twist at the end didn't surprise me. Still, the book kept me guessing throughout.
What They Don't Know may indeed hurt them, but you'll still enjoy this psychological suspense novel!
Author Bio:
Susan Furlong is the author of eleven novels including SHATTERED JUSTICE, a New York Times Best Crime Novel of the Year. She also contributes, under a pen name, to the New York Times bestselling Novel Idea series. Her most recent novel, WHAT THEY DON'T KNOW, has been praised by reviewers as an engrossing and delightfully creepy read. She resides in Illinois with her husband and children.