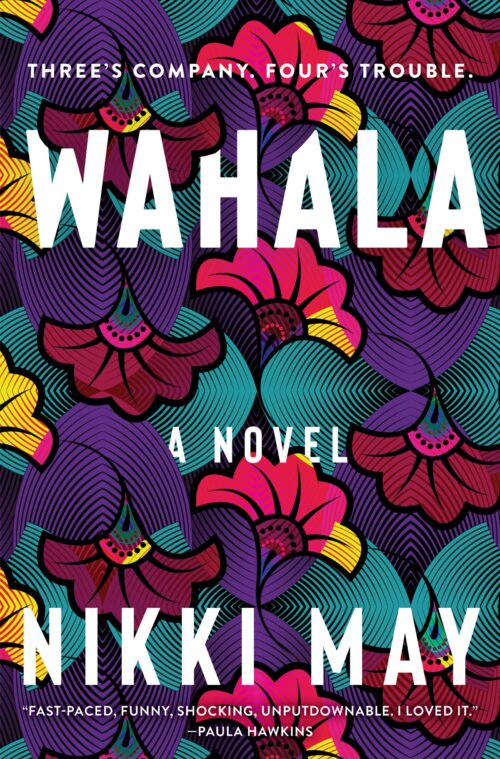 The three Londoners have been close friends for years, all bonded around the fact that they're Anglo-Nigerian. Simi has money and is always put together; no one knows her deep insecurities and imposter syndrome. Her husband believes they're trying for a child, but Simi isn't. Boo has a lovely French husband and adorable child, but she is struggling with feeling her life is over, and longing for more. Ronke is known for her bad taste in men and her close relationship with Boo's daughter; she wants to find the perfect man (i.e. her dead father reborn) and settle down. The three of them are a tight-knit group, their friendships stretching through the years and encompassing each other's histories and extended families.
The arrival of Isobel into the group hits with all the force of a rock thrown against glass, exposing and deepening fractures seemingly overnight. Isobel and Simi were childhood acquaintances. She comes into the group and shakes things up, playing off Simi's insecurities and Boo's unhappiness. She's wealthy and gorgeous, and Simi and Boo like her but Ronke is immediately suspicious. And with good reason. She shakes things up and at first it seems good, but she's not above gossiping and manipulating behind people's backs either. Things are headed for a climax. What's unsure is who is going to survive.
I really enjoyed reading Wahala, which means trouble, or chaos. I loved the three main characters, their friendships, their struggles, the fun glimpses of Anglo-Nigerian culture. The storyline of tight-knit friends facing down a stranger is compelling, and the characters are well fleshed-out and draw you in. What does adult friendship mean, and how important is loyalty? Highly recommended.