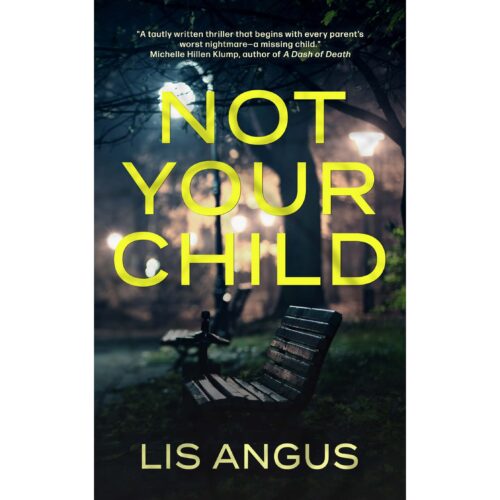 Eleven years ago, a car crash in an Albertan snowstorm took the lives of Daniel Kazan's daughter and son-in-law. Their 18 month old baby, Hannah, disappeared after the crash. Now he's in Ottawa on family business, and he sees a girl that looks like his daughter looked at age 12. Could this be Hannah? He's never stopped looking for her, although he's wrongly identified girls before.
Meanwhile, 12 year old Maddy is walking through the park with her best friend Emma. Daniel is convinced that Maddy is Hannah, and he follows the girls and eventually approaches them. As you can imagine, this does not go over well with the girls' parents. Maddy's mother Susan, herself a child therapist, over-reacts, slamming the door tightly on Maddy's burgeoning independence. Soon the two of them are fighting non stop. And Maddy is curious about Daniel. Then, Susan's insistance on DNA testing produces the shocking result that Maddy is not Susan's daughter. What does it mean, Maddy thinks, if her mom isn't really her mom?
Things escalate when Maddy disappears. Susan is forced to confront the fact that Maddy has consciously chosen to leave. But two police searches of Daniel's house turn up no sign of the girl. Where could she be?
Not Your Child deals in a sensitive manner with several different issues. First and foremost is the reaction to a deep loss, and the deep denial that can follow. But the book also looks at the relationship between mothers and daughters, and what it looks like to parent teens, balancing a parental need for security with a teens' need to spread their wings.
Amazon.com (Amazon.ca) | Barnes & Noble | AppleBooks | Goodreads
Author Bio:
Lis Angus is a Canadian suspense writer. Early in her career, she worked with children and families in crisis; later she worked as a policy advisor, business writer and editor while raising two daughters. She now lives south of Ottawa with her husband.