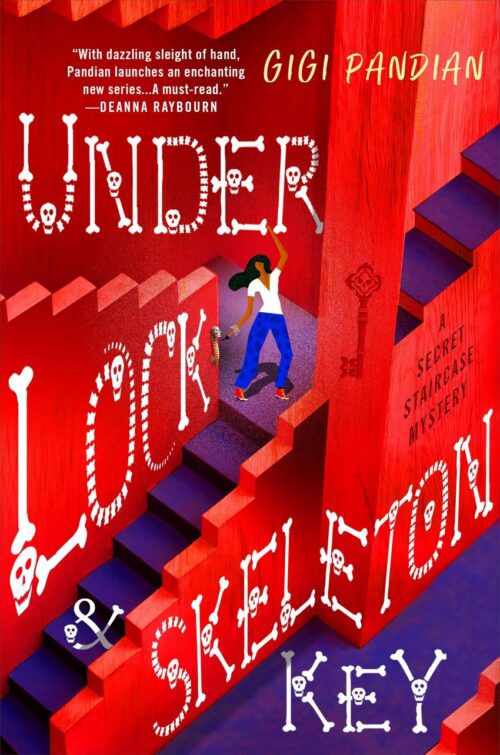 Tempest Raj is a talented magician, but her story opens with her back in her childhood home, in disgrace after her headlined Vegas show was sabotaged in such a way that she was blamed for it. She's helping her dad with his remodeling business when a body tumbles out of a wall. The problem is that the wall hasn't been opened for 100 years, but the body is that of her stunt double Cassidy, the woman she suspects of sabotaging her show. Tempest wonders if she was the intended target, and begins to worry about the family curse. For 5 generations, it's been said, the eldest child dies by magic. Tempest lost her own aunt and mother to the curse. Now, as an only child herself, she can't help fretting.
Tempest's father has the coolest remodeling business ever, and I want to hire him. He specializes in adding hidden rooms, secret staircases, and spaces that require a puzzle or riddle to open. It's so fun, and the book was a really fun read as a result.
Tempest realizes to solve Cassidy's murder, she'll have to figure out how she was put into the wall in the first place. It's truly a locked-room mystery, and she turns to the classics for inspiration. In the meantime, she's also spending time with her grandparents who live in a treehouse and cook the most delectable foods using a fusion of Indian and Scottish inspirations, still mourning the death of her mother 5 years earlier, and trying to solve a mystery while staying one step ahead of the killer.
Under Lock and Skeleton Key was a delightful read. I enjoyed it immensely, and highly recommend it.