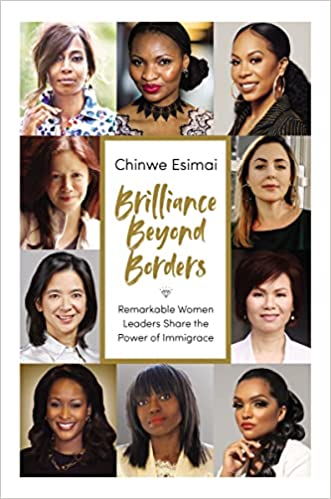 America is the land of immigrants, and as such is full of inspirational stories of immigrants who've done amazing things–inventing everything from hamburgers to Google. But the story often looks different when we look at immigrant women. Nigerian-American Chinwe Esimai wants that to stop! She's written a book full of stories of amazing women overcoming great odds to succeed, and she wants to encourage other women to do the same. She recognizes that female immigrants often feel like double outsiders, as they overcome both male domination and cultural nuances that can feel elusive. So she's put together a lot of stories that can serve as role models.
Esimai has coined two new terms to help readers navigate her book. The first, immigems, are the bits of wisdom or advice that her role models have to pass on to others. The second, immigrace, refers to the whole package–the genius, the passion, and the whole being of the women being profiled. She's divided her book into sections, each one of which ends with an immigrace journal for the reader to fill out, given her a chance to thoughtfully engage with what she's just learned. This is part of Esimai's Brilliance Blueprint, through which she empowers her readers to live up to their own potential and find their own immigrace.
Brilliance Beyond Borders is chock-full of inspiring stories of women who originated all over the globe, and have excelled in all walks of life. Examples are diverse: an Iranian-born orthopedic surgeon, a Chinese-born concert pianist, a Nigerian-born CPA and Director, a Jamaican-born Olympian athlete, and many more. Esimai takes a careful look at each woman's story, how each woman defines success, and how each story can inspire hope and change in others.
The book manages to be both practical and inspirational, and would be a brilliant gift for any immigrant women in your life!