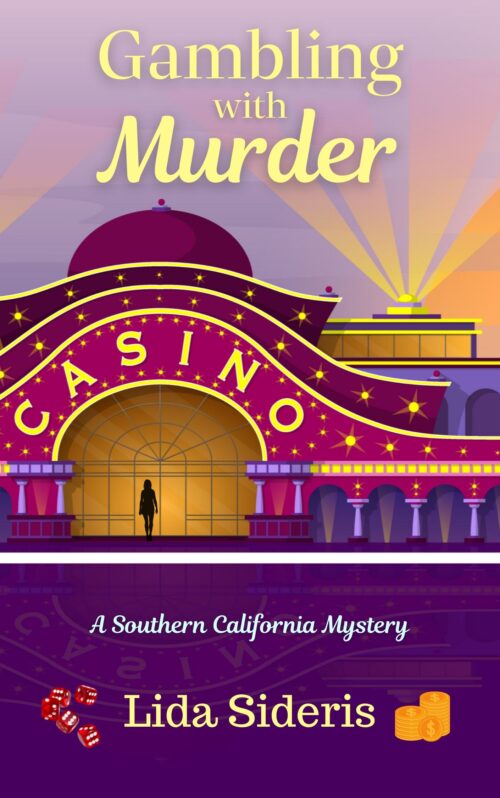 Corrie Locke is the daughter of a PI who dreams of following in her father's footsteps although she's trained as a lawyer. So when she gets hired to find an elderly gentleman missing from a posh retirement village in Santa Barbara, she doesn't pause for a minute. She and her assistant Veera enlist the help of Corrie's mother to go undercover as a new arrival, and the three of them are off! Corrie's mother has a delightful time in a silver bobbed wig and leopard-print ensemble, ready to wow all her new friends as she pretends to have a lot more money than she does.
The seniors inhabiting the exclusive Village are more than a match for them, however. Whether it's cheating at croquet, high stakes poker, or a little light larceny, these seniors are old enough to not be worried about long term consequences. Corrie quickly finds out that this isn't an easy, open-and-shut case–instead, she may be in over her head. When the person behind it all turns attention to her mother, Corrie knows she needs to figure things out quickly, before her mother becomes a target.
Gambling with Murder is a fast, fun read. Action, suspense and humor are all blended to go down easy, and I enjoyed the book. It's number five in the series, but it was the first I'd read and I had no trouble following things.
Purchase Links: Amazon | Goodread
Author Bio:
Lida Sideris' first stint after law school was a newbie lawyer's dream: working as an entertainment attorney for a movie studio…kind of like her heroine, Corrie Locke, except without the homicides. Lida was one of two national winners of the Helen McCloy Mystery Writers of America Scholarship Award and a Silver Falchion Award Finalist. She lives in the northern tip of Southern California with her family, rescue dogs and a flock of uppity chickens.