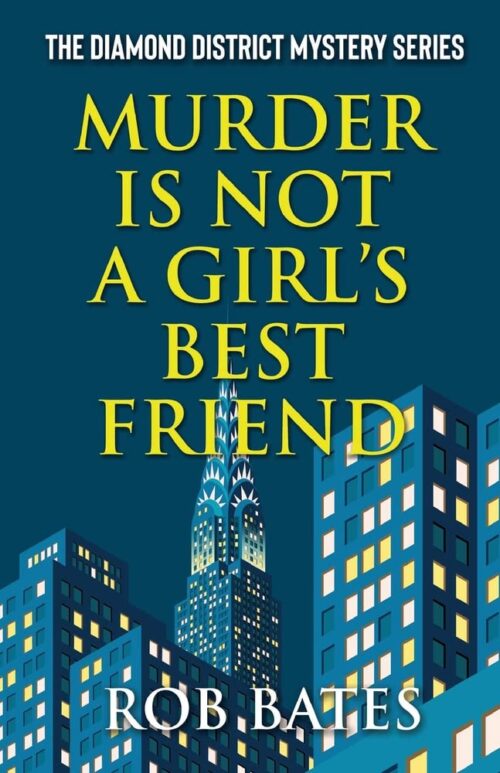 Mimi Rosen has already solved one murder, and it was fairly traumatic. She's still having nightmares about it. She's also frustrated to be working for her father, a diamond seller in New York's Diamond District, instead of as a journalist, her first love. He drives her crazy, not least because he refuses to get a cell phone. Making the best of a bad situation, she's dragged him to a symposium on blood diamonds and how the industry could do better. A diamond dealer and an African pastor stand together to unveil the Hope for Humanity, an enormous diamond that they're planning to auction off, all proceeds to go to the impoverished country from which it came. But all is disrupted when a charismatic young activist accuses the diamond dealer of dirty dealings himself. The next day the activist, Brandon Walters, is arrested for the murder of the diamond dealer. And the Hope for Humanity, the enormous diamond, has been stolen.
Mimi teams up with a film-maker named Anita, who is determined to prove Brandon's innocence. But as she gets deeper and deeper into researching offshore accounts, the history of blood diamonds, and the African pastor's past, she soon realizes she doesn't know who to trust. By trespassing where she shouldn't be, she finds the box the diamond had been stored in shoved into a crack. But her nightmares return as the body count begins to rise.
Murder is Not a Girl's Best Friend is the second in a series, but it's not necessary to have read the first. Several characters show up again, including Mimi's irascible father Max, his secretary and Mimi's friend Challah, and the ever-annoyed Detective Matthews, who is always trying to warn Mimi off the case, concerned for her safety. It's a fun read, and I enjoyed the glimpse into the culture of Orthodox Judaism and New York's Diamond District.
Purchase Links:Amazon | Barnes & Noble | Goodreads
Author Bio:
Rob Bates has written about the diamond industry for close to 30 years. He is currently the news director of JCK, the leading publication in the jewelry industry, which just celebrated its 150th anniversary. He has won 12 editorial awards, and been quoted as an industry authority in The New York Times, The Wall Street Journal, and on National Public Radio. He is also a comedy writer and performer, whose work has appeared on Saturday Night Live's Weekend Update segment, comedycentral.com, and Mcsweeneys He has also written for Time Out New York, New York Newsday, and Fastcompany.com. He lives in Manhattan with his wife and son.